MW
Didn't quite know where to put this, but the layout of BBC Tunbridge Wells has always confused me so I did some digging on the local authority planning site and as luck would have it they have the original fitout planning permission (dated November 2000).
Looking at where the studio is located, and the approximate layout they've given for it am I right to assume that before SET went to air they were toying with a more informal style programme?
I know they had the open view into the newsroom with the corporate style set sandwiched down the one end complete with mustard yellow walls all the way along it, but the space marked TV studio doesn't seem too condensed - naturally these things are usually indicative at best but it just seems too detailed (see the Mailbox's plan from around the same era - where studio layout was just left plain and empty).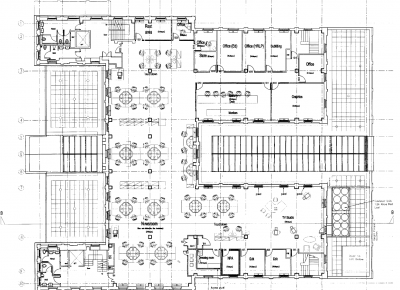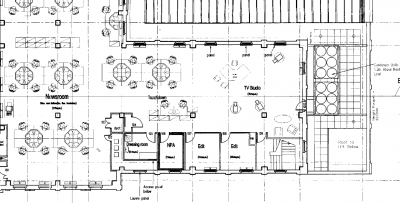 I've included a wider view showing the general office layout for those interested in exactly where the gallery is in relation to the studio as that question flummoxed me too!