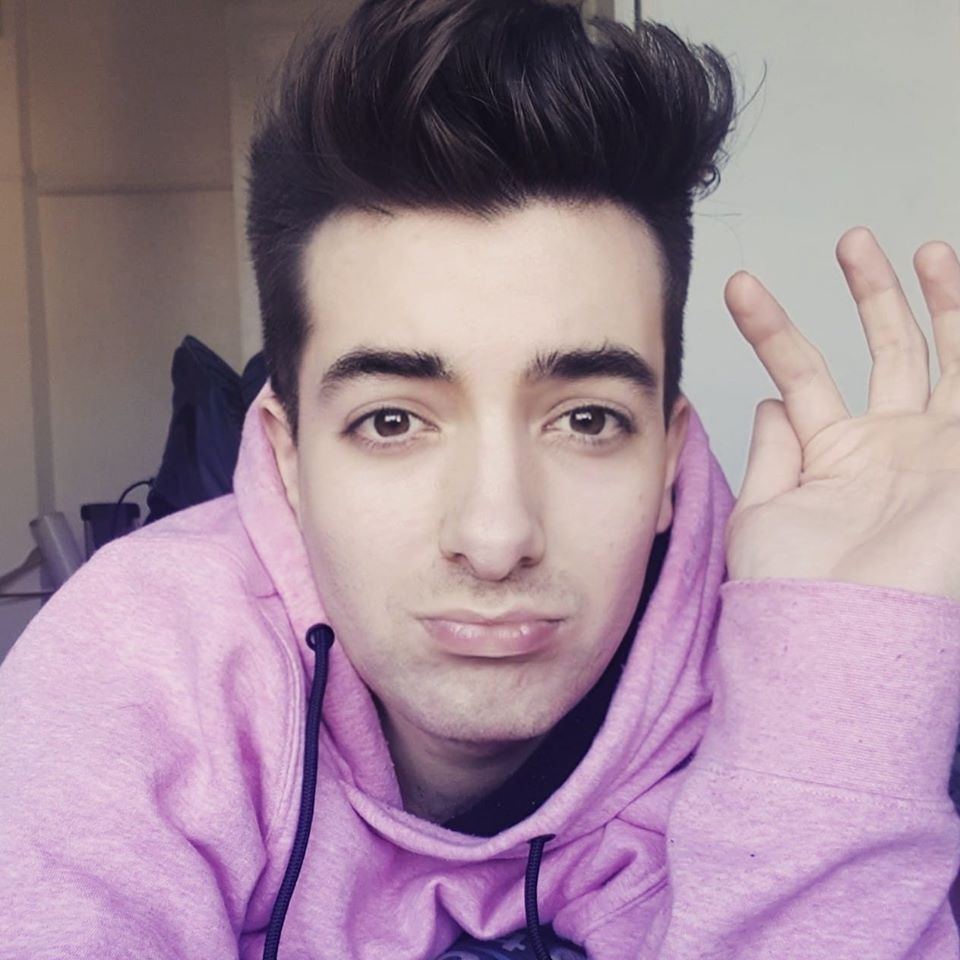 Firstly, I apologise for the creation of this thread and where it may lead. Hopefully it will prove more interesting than tedious.
For very obvious reasons I hesitate to post this but I think I've stumbled across something with regards to The TVS Archive Saga. I feel this post is valid on account of it being based on some hard facts - obtained via Companies House records and archive news articles - rather than idle speculation or a few pointless emails fired off to some clueless duty office manager.
So we know that in 1992, TVS was operated by TVS Television Ltd, which was bought by IFE who used it as a platform on which to launch The Family Channel.
Post 1993, TVS Television Ltd retained two primary assets:
1) Maidstone Studios*
2) The TVS Programme Library
*The company owned 100% of what is now The Maidstone Studios Ltd, a company that has been renamed several times (formerly The Family Channel Studios Ltd before that TVS Production Ltd) but was incorporated in 1980 as South-East Communications Ltd.
So up until the mid 90s, the archive had gone nowhere. It hadn't been absorbed into IFE as has been speculated previously. TVS Television still owned and manage the rights, right up until...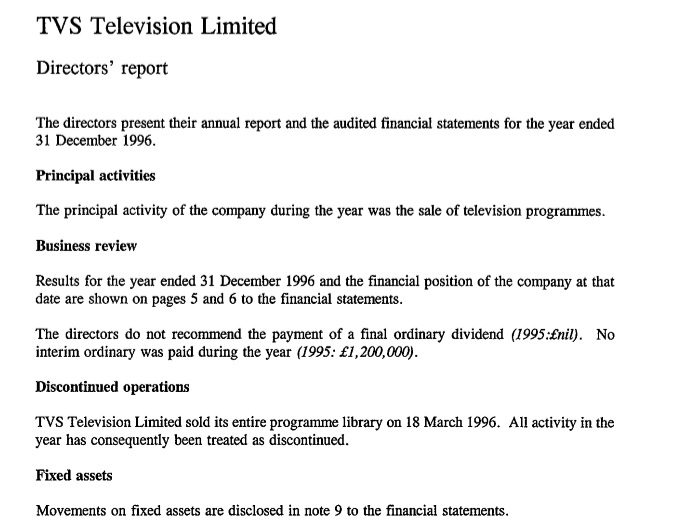 The above is from the 1996 accounts of TVS Television Ltd, the year that Flextech took full control of The Family Channel. The deal included the studios, which meant that TVS Television Ltd became a subsidiary of Flextech Plc.
As you can see, the accounts state that the programming library was sold on 18th March 1996. Now, considering the Flextech deal was announced on 20th March 1996, it's possible that IFE sold the library before the sale went through. Could it have been sold to an IFE subsidiary or has everyone been wrong all along and Flextech shifted the rights to its own archive?
Either way, we have a clearer timeline of the archive's ownership, and given the company structure described above (ie the archive was not hived off somewhere earlier on in IFE's ownership) I have a strong feeling that the physical archive, as previously suspected, is located in the vast attic at Maidstone. Perhaps it's no longer complete - consider the talk on the Paul O'Grady Show about tapes of No73 being 'rescued from a skip'. The clip was credited to Nic Ayling, who happens to have office space at Maidstone (or at least used to).
Another footnote to this little investigation: TVS Television Ltd was actually incorporated on 8 October 1957... as Southern Television Ltd! Not too sure how this happened, as obviously Southern & TVS were two very separate licensees.
TVS Television Ltd eventually sold The Maidstone Studios in 2002. Amazingly, the company is only now currently being liquidated.