AM
I've thought about the future of TV lately and I started wondering which channels would still exist in 20 years. So, this morning I looked at popularity polls and the news about BBC Four and decided to draw up my idea of what the TV guide would look like in 2040.
Here is what I came up with: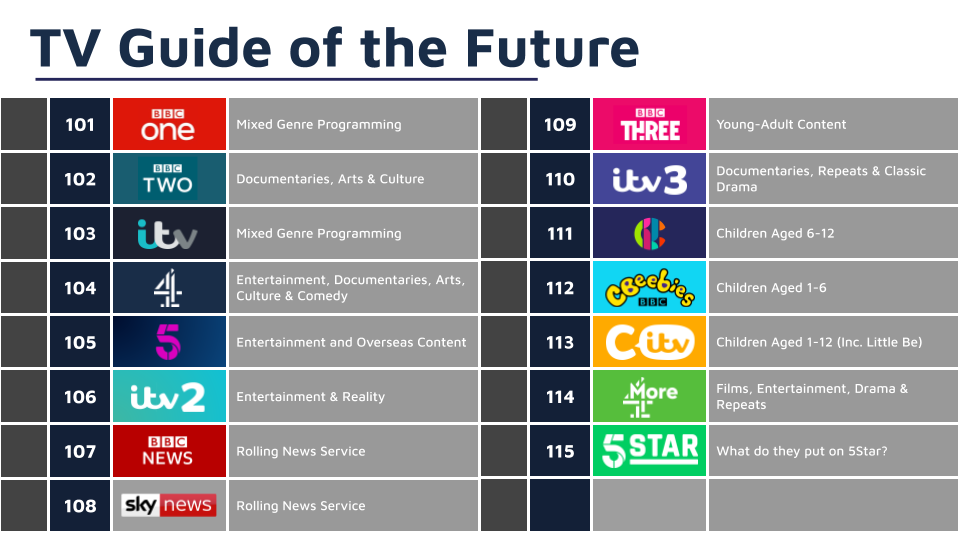 15 Main free-to-air channels. This does not include Satelite and IPTV Channels.
What Freeview channels do you think will still exist in 2040 and why???