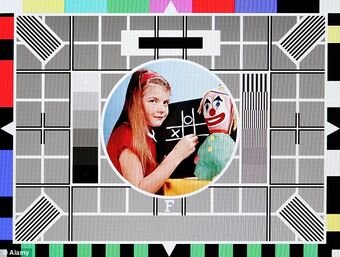 I assume S4C are now operating with announcer/directors looking at that photo, was that the case at the old facility?
S4C are still working in their usual way, with a director and separate announcer. The picture above is the announcer's booth. The director is in a separate Pres suite, though there is a microphone in the suite as it's essentially the same or similar build to the suites used by BBC One/Two Wales.
Top right is a snoop cam feed for presumably the director's suite, and on the left hand edge of the monitor stack is a reciprocal camera?
--
Avatar credit: © BBC, ITA, BREMA 1967