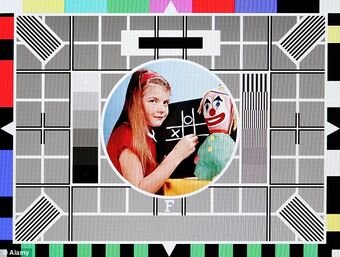 As itv never opt they can go regionally HD without any of their regional studios being HD equipped
but the BBC who opt in the region (and seamlessly as well)
need to do more work ....
and ideally have carried out their now ( just) published intent to make the studios HD ....
There has always been this tension ....
and even the BBC seeing and rejecting never opting to be like itv

But a bit of the pump priming funding could be applied to make a new code and mux for PSB 3 (after all it has been wasted in putting broadcasting in the middle if the mobile band )
or mandate HD only PSB emission a la now ennobled Vaizey plan .. probably best opportunity wasted
It is not as simple as just itv or BBC regionalising.
But it is a by product of 13 years if BBC income being reduced ....

As a final thought
But what would be the situation if Siemens/Atos were still doing c&m ..?
And if you wait a year or two coding and mux could become a lot cheaper
As it virtualises .
.
I don't get this seamless opting thing you talk about? ITV regional news bulletins are opted in and out by router salvos at Chiswick and Leeds I think, and the very randomly timed ones in GMB are switched via commands from GMB's gallery? It works very well, and is far from clunky. I'd say it's less clunky than the Beeb's system?
I've always understood Technologist's descriptions as
On the BBC the regional news studios opt themselves.
On ITV, the network playout opts for them.
The BBC's opt appears seamless and like it was done automatically, despite the fact it was a actual person doing it.
Yes, the fundamental difference is that the BBC feed the network output from London, physically through the regional studio, and then that goes to the CCMs.
With ITV all the regional sites are remote sources that feed into Chiswick and Leeds, and they are switched to the CCMs there via the playout automation (except for GMB where GMB's vision mixer sends a command to Chiswick and Leeds to make the switches, because as we know the regional opts on that show are far from rigourously scheduled!)
--
Avatar credit: © BBC, ITA, BREMA 1967