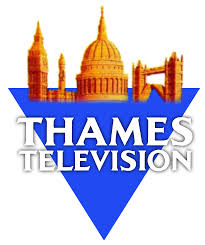 France 4's and France Ô's plans for closure, originally scheduled on Sunday 9th August of this year, had become blurry because of the current Covid-19 crisis. But today, minister of culture Roselyne Bachelot lifted the uncertainty about the closure dates.
France Ô, which took over from RFO Sat in 2005 as a channel focused on the French overseas territories and on cultural diversity, and which went free-to-air nationally in 2010, will shut down on the 23rd of August, 2020. The motivation behind this decision seems to be poor ratings (0.3% viewership, on average).
Some of France Ô's programmes will be deployed on the other mainland channels of France•tv; a new web portal which collects overseas-France-related content has also been recently deployed. But protests against the closure took place in front of the channel's offices (located in Malakoff) and a petition asking for keeping France Ô on-air was signed by more than 65k people, including several known figures such as former journalist Audrey Pulvar.
France 4, also born in 2005 (as a replacement for the Festival channel), was focused on fiction and on children's programmes, but its vocation was sometimes unclear, from broadcasting BBC's
Sherlock
to airing repeats of
Fort Boyard
. As France•tv aims to move the children's content and youth-oriented content online (with new brands Okoo (partly online) and Slash (fully online)), intentions of closing France 4 were expressed (this made animation creators angry).
However, France 4 found a new (and last?) usefulness during the "lockdown" period in Spring 2020, when it broadcast lessons for children and teens (under the Lumni brand). Some parliament members came in support of France 4 because of this. Nonetheless, Bachelot announced that France 4 will close in the Summer 2021, giving one year of time to fully deploy the Okoo and Lumni contents online.
In addition to their original
raisons d'être
, France Ô and France 4 also used to serve as convenient "bonus channels" for sport. This was particularly true during the Olympics and Paralympics, with France 4 airing soccer matches and France Ô the Paralympics. Some "less popular" sports were also broadcast there during World or European Championships for example. And lately, France 4 had broadcast the Tour de France on Bastille Day when France 2 and France 3 were busy. In addition to the other considerations listed before, the question of sport broadcasts will also be part of the equation.
The original closedown date (9th August 2020) was chosen because it was supposed to be shortly after the end of the Tokyo Olympic Games (therefore France 4 and France Ô would have acted as "bonus sports channels"). Since the Tokyo OG are now set to take place in 2021 it's probable that France 4's "additional year" was decided with taking the Olympics into account.