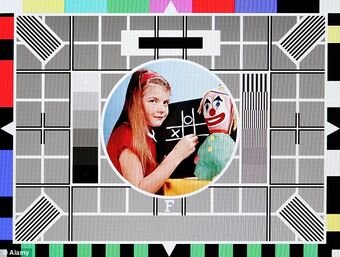 There's a recent clip on YouTube from HTV West where it appears that as the IVC starts, the camera zooms in from a shot of the desk, with two pillars to the left and right, and the backdrop moves with the shot, suggesting that this was not CSO but an actual physical backdrop.

Very odd, as I'm sure making multiple backdrops of that size would cost an absolute ton of money in the 1980s, so it's a very curious clip. I'll see if I can find it. Think it was Peter Crawford announcing.
Here it is
https://en-gb.facebook.com/tvark.org/videos/a-peter-crawford-htv-west-closedown-here-from-c1987-the-camera-reveals-a-bit-mor/1205744126133952/
It looks to me as if he's sat in a larger studio/set, the news studio perhaps because the IVC studio was being refurbed etc ?
--
Avatar credit: © BBC, ITA, BREMA 1967