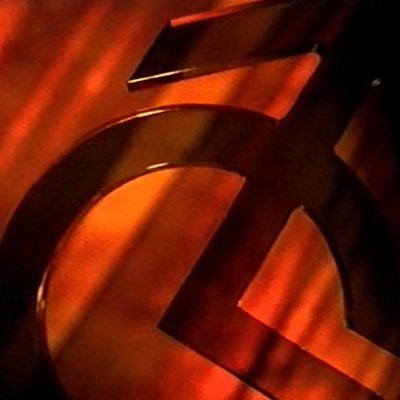 And have they put some effect on the time vortex itself to make it look dreadful?
It looks like they've ran it through a filter like those mobile photo apps.
I've just read on DS that apparently the logo is going to change each week, so tonight's was supposed to resemble the exterior of a Dalek.
I feel like a complete nerd now because I knew exactly what was going on from the second I saw it. - Dalek bumps Logo.
Superb idea. Next week Dinosaur scales, then perhaps a wooden "old west" style title... no idea about "The Power of 3", but perhaps a 1930s New York style typeface or even just... stone for "The Angels take Manhattan"
Cant wait.. superb... erm Doctor Who? Looks like the only people who are going to end up remembering who he is are the audience.
I'm not a regular watcher of Doctor Who but even I could tell that the texture they used is a very poor representation of the Dalek exterior. They looked more like those old signs with hundreds of lightbulbs on.
I tried Doctor Who again tonight but couldn't get into it unfortunately. This kind of thing isn't for me, no matter how many times I've tried to get into the show. I guess I'll just put it with Harry Potter on my list of "things that everyone seems to love that I don't"!