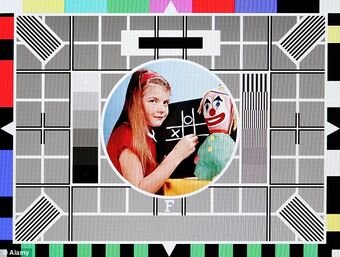 Quote:
The BBC may have, as usual, dominated this year's ratings - but traditional TV viewing on Christmas Day is falling significantly.

Ten years ago, Wallace and Gromit: A Matter of Loaf and Death was watched by an overnight audience of 14.3 million people. That's more than double the number who watched this year's highest rated programme, The Queen's Christmas Broadcast
To be fair though, BBC One this year was the weakest it's been for years. The fact that Liz dominated (multi channel or no) says a lot.
People wouldn't turn to VOD services on Xmas Day if the content on linear TV was good.
I remember the 70's, when my grandparents insisted that Christmas Lunch had to be completed and everything packed away such that we could watch HM at 3pm in reverence!
TV defining Christmas Day in UK homes was probably a only a phase that lasted 30 to 35 years, and peaked in the late 70s early 80s ?
--
Avatar credit: © BBC, ITA, BREMA 1967