TF
'...Now here's some elevator music from Bradley Walsh'
EL
Blimey, there was a lot of stuff going on there before they put the slide up, various colours, bars, slides etc etc.
I'll ask the obvious and await the upload...
AA
Hugely embarrassing for ITV to have technical problems on this scale at the start of one of their biggest weeks of the year.

You've got to feel for poor Dec, it's bad enough without technical problems. Timings are going to be all over the place when they eventually get back.

They've managed to dig out a random audition, with a disruption message.
TF
Does anyone think this is because live shows don't do well in an Apollo?
LL
To be fair, I only tuned in to watch the breakdown. Best output on ITV featuring Cowell for years.
SP
I'm surprised the Apollo doesn't have circuits to BT Tower, it's used for TV often enough.
JA
Screen grab of breakdown (UTV)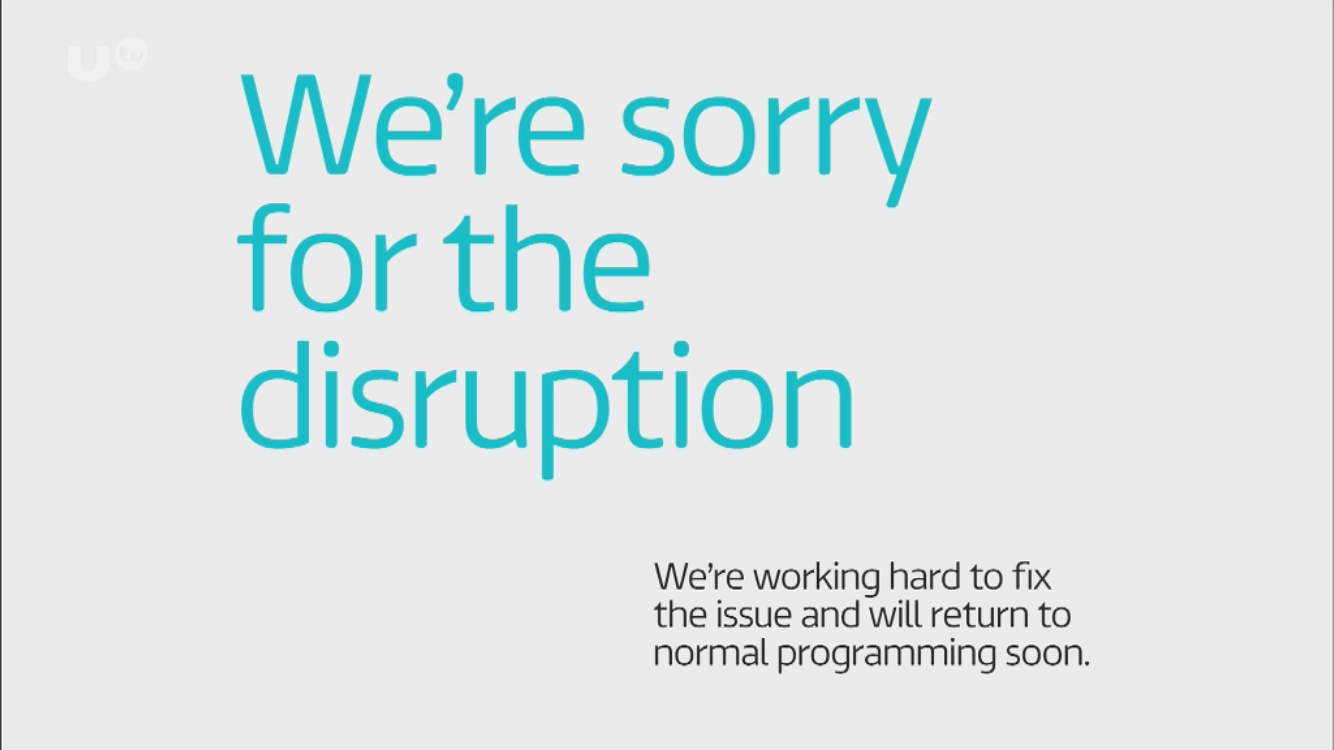 England and Wales has the exact same caption. That's why it's unbranded.
AE
Screengrab on ITV (through the ITV Hub)