FL
This is a discussion on BBC Three not Logopedia even thought I said that someone on Logopedia edited the BBC Three page.
JA
I think it appears on one or the other, but never both.
ME
BBC Three on One's '
DOG
' is strangely only ever used on BBC One HD (at least on Sky anyway)
FC
If we are to expect a return to Linear TV for BBC Three (supposedly) at some point, I'm not sure as to whether the BBC will see any need to commission an altered version of the Three Time ident for BBC One.
Not only on the BBC One ident, but BBC Three's website and social media accounts are still using the old tricon.
Actually the new one is not being used after 3 months. It only appears in the animation between the tricon and new word marque. I don't know whether the social media team knows there's a new tricon.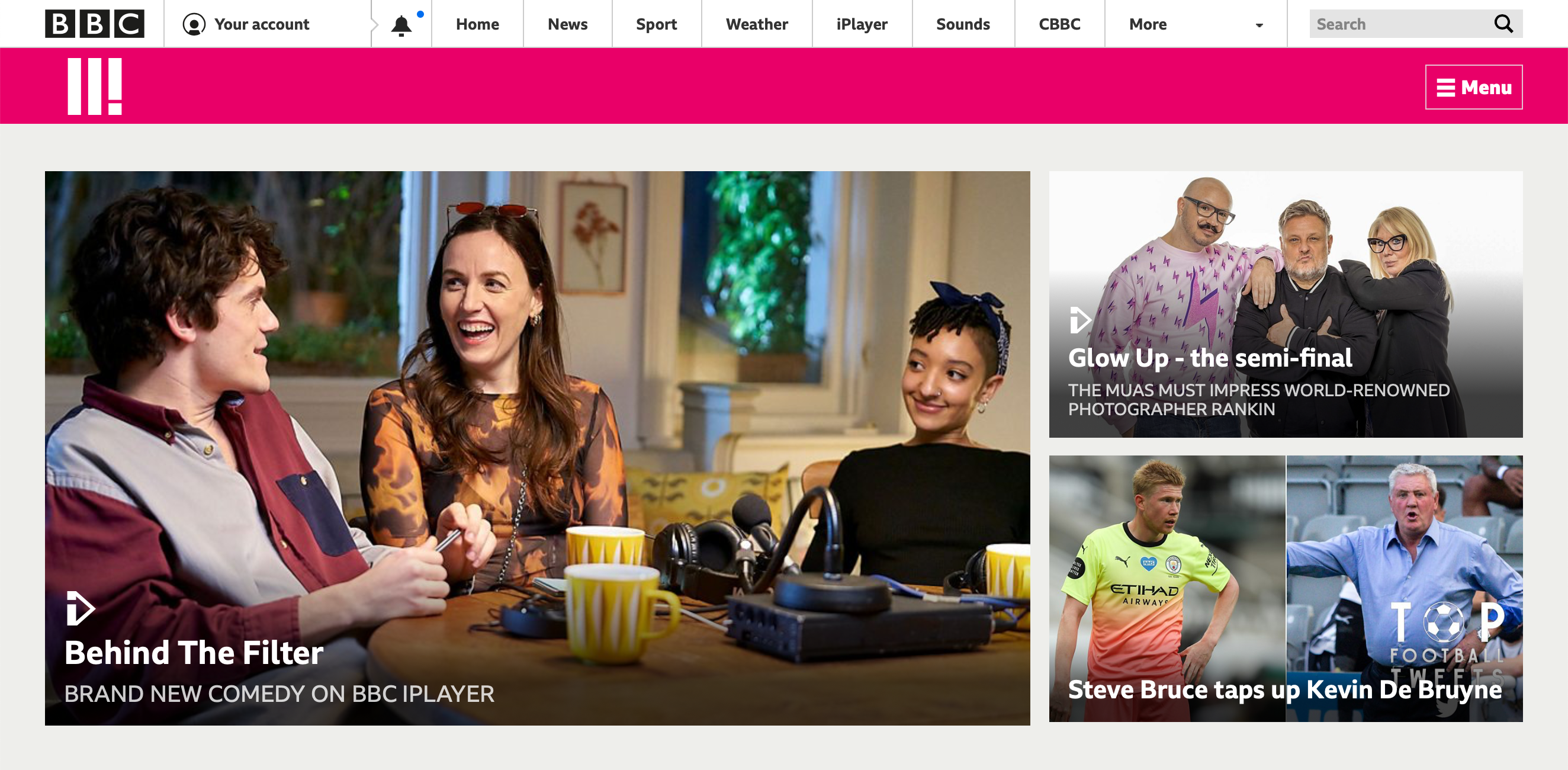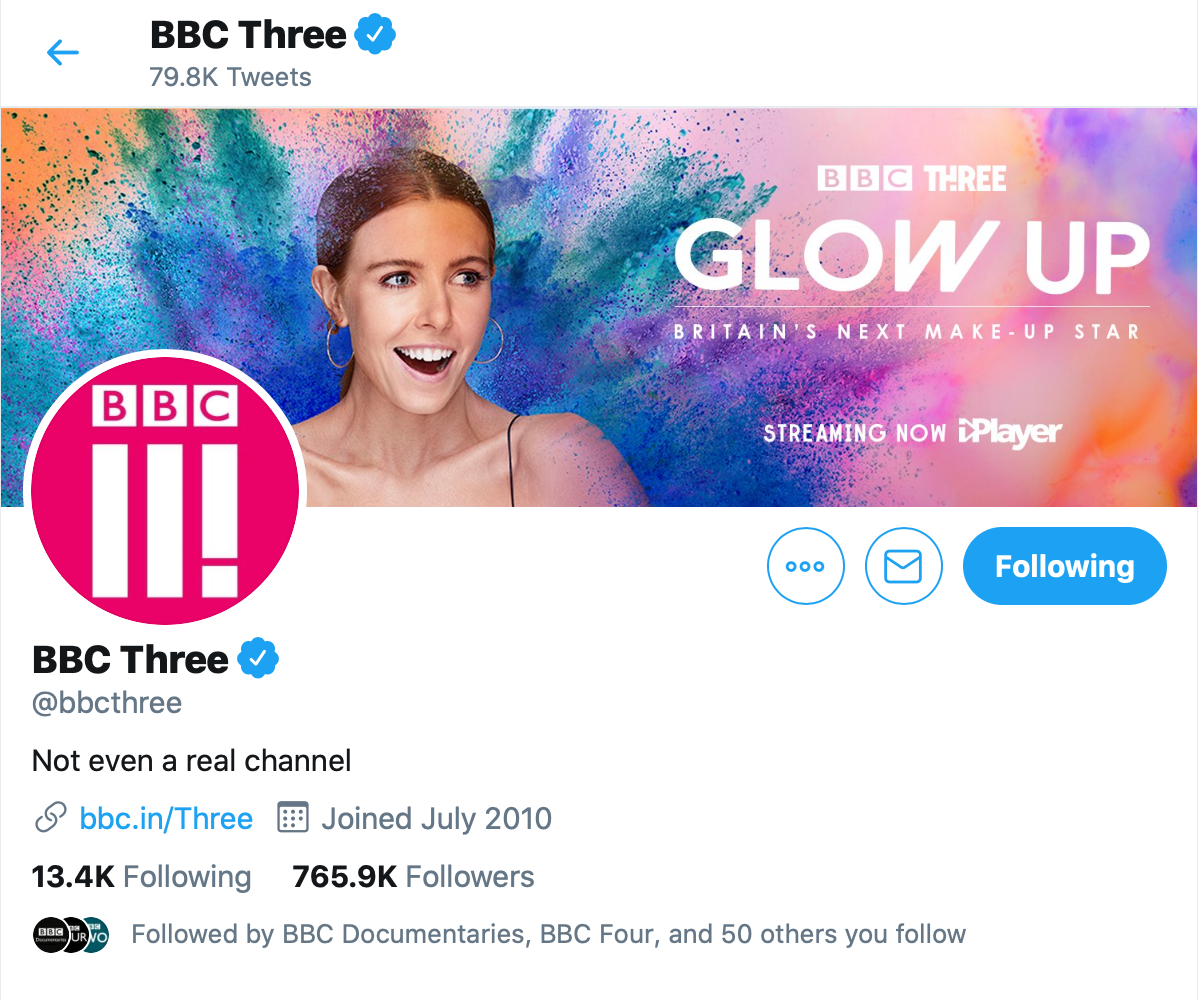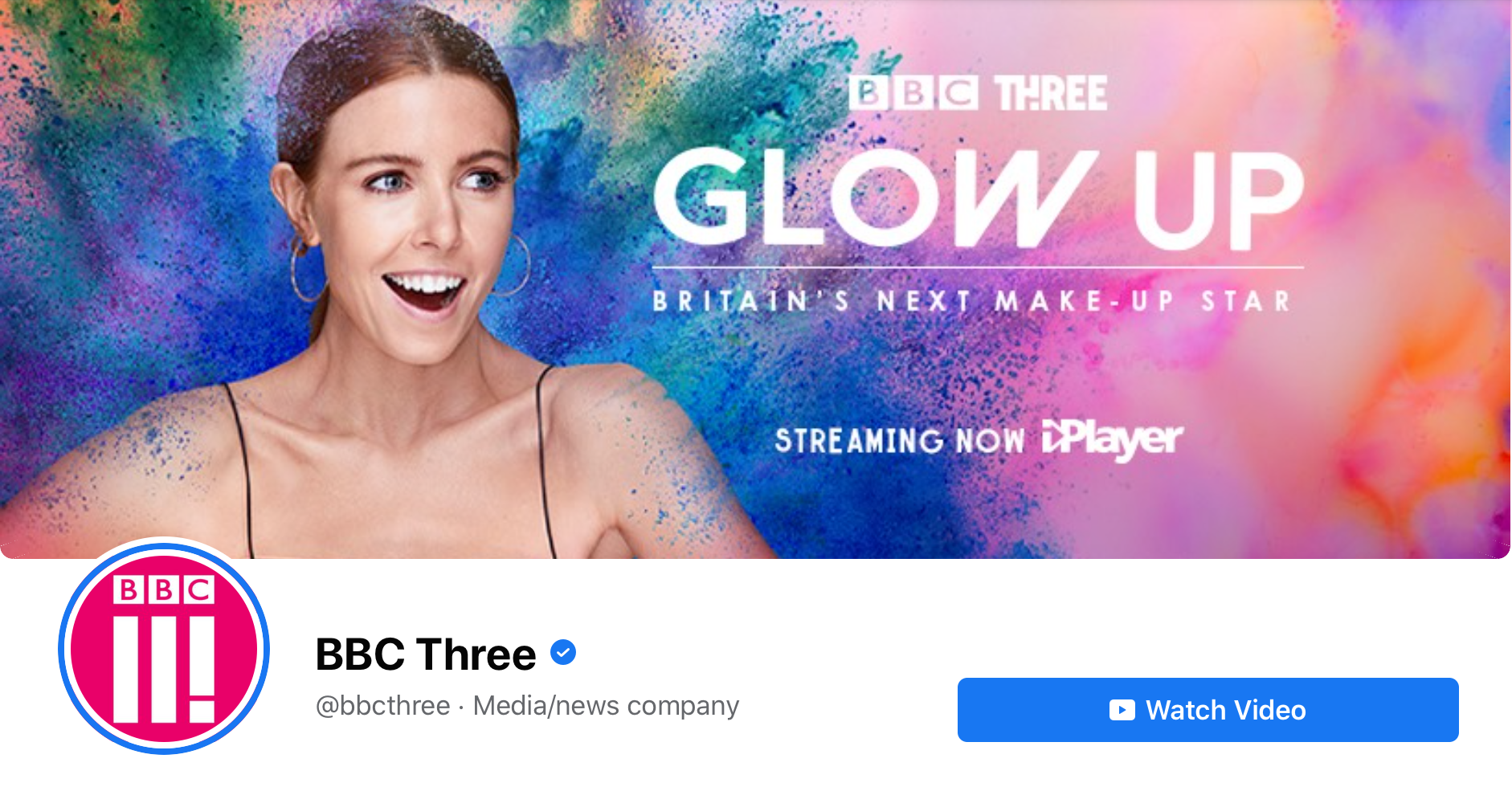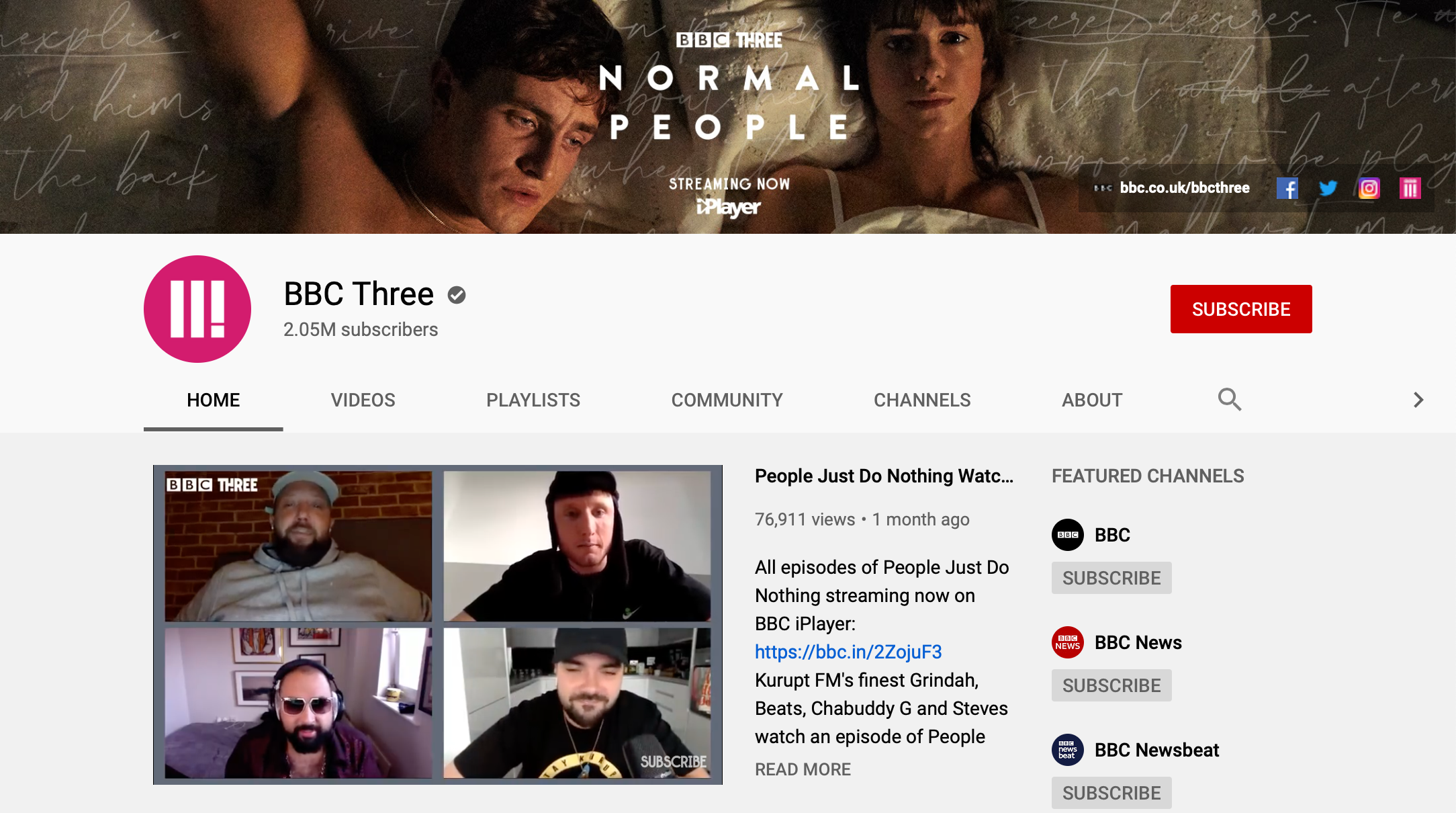 JF
Oh that's funny. "Not even a real channel" on their Twitter page. As if being self-aware will bring more relevance to their dying brand like "HEY GUYS REMEMBER US
WE'RE NOT DEAD PLEASE COME BACK!