:-(
99% off all scripts for ca come from London
IS
99% off all scripts for ca come from London
This programme was only going out in Scotland though, a filler to make up the 15 minutes after the news
:-(
I was complimenting mr C on a wonder script. I wondered if GLasgow were give more of a free range would we get more delight then a network bland script.
:-(
Thats differently new. Maybe mr c can help?
SC
Bit of a blip coming out of the closedown ident into the BBC News Channel on BBC ONE Scotland earlier. It cut to the BBC blocks sustaining feed thingy, then a very brief cut to the Millbank studio where This Week had ended not long ago (with set changes already in progress) then cut correctly into the News Channel, with HardTalk already in progress.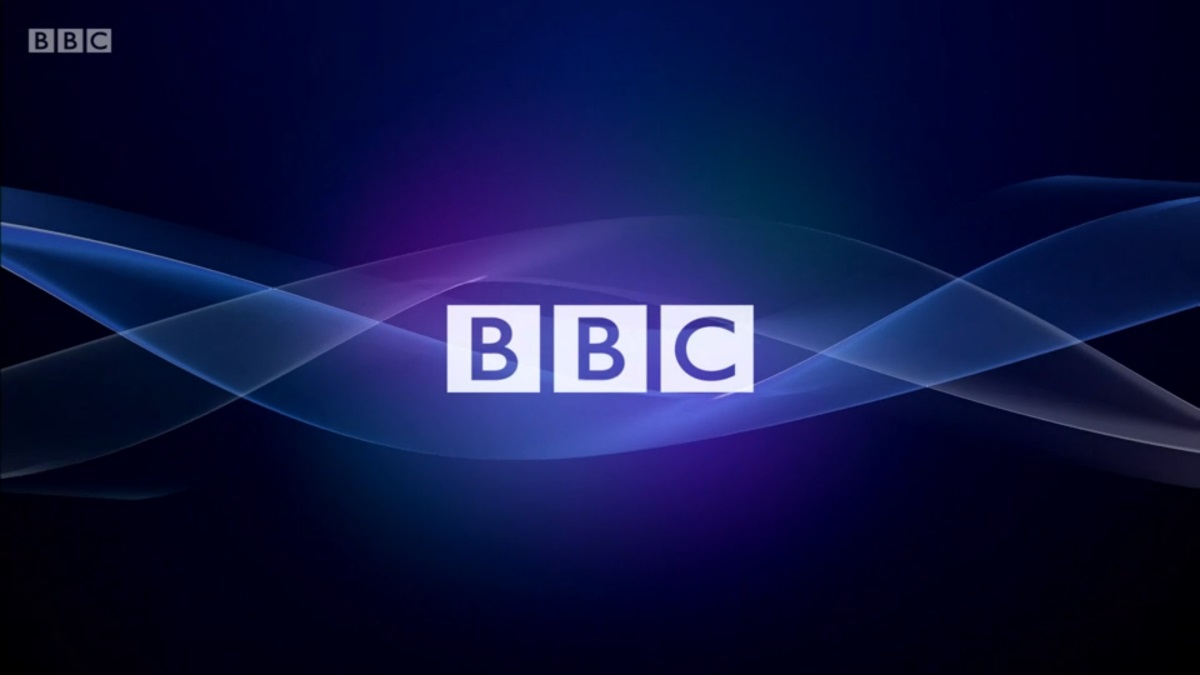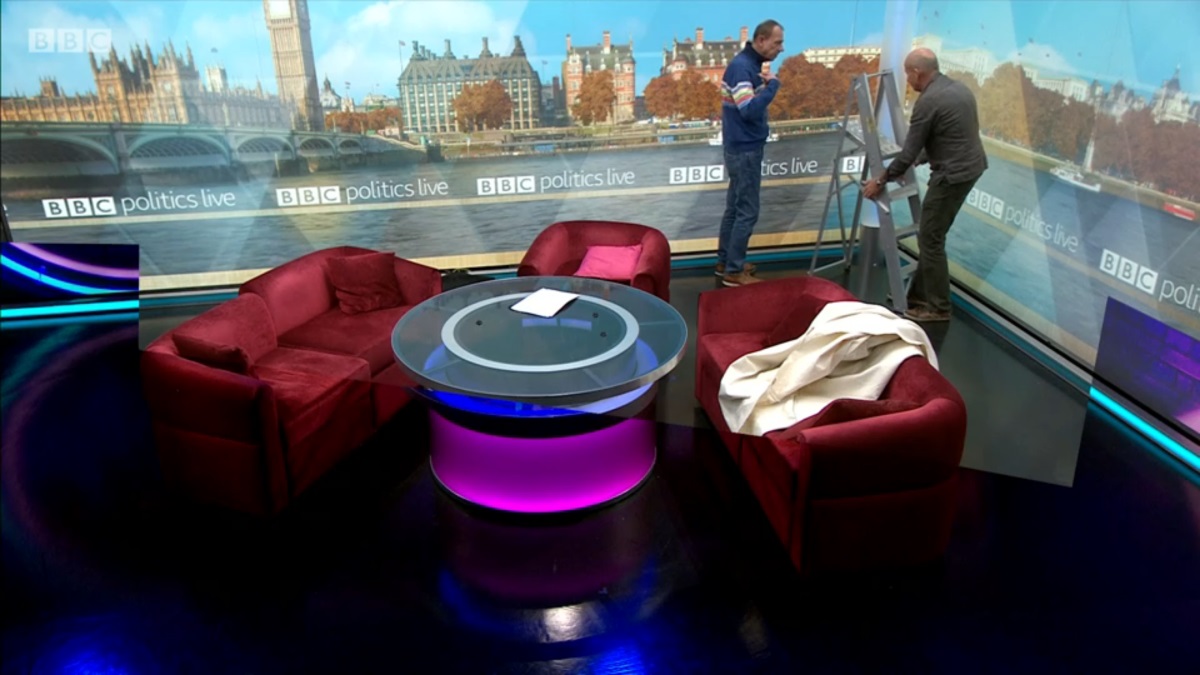 EDIT: Just noticed there's something odd going on in that short of the studio - a sortof cutout effect. It was such a brief flash on-screen, I've only just noticed.
Even bigger image file here
.
Last edited by scottishtv on 16 November 2018 1:43am - 2 times in total
SP
The studio at Millbank is tiny, looks like they use that overlay to hide the cameras on the wide shot.
CR
Much more discreet than their previous attempts to use an overlay to hide the cameras in the previous set! They used to have a shot with a fake monitor for any guests on a
DTL
that was opposite the set. Originally they just overlayed the area around it (where the cameras would be) with a black fill, but due to the constraints of the set one of the guests on This Week/Daily Politics would frequently be sat with their head jutting into the black area, which meant they had to do a dodgy crop around the space their head would be so it didn't disappear!