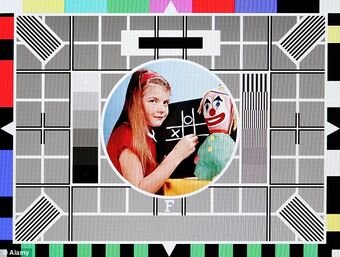 And the infamous introduction of the Calendar South opt, "oops we forget about a NICAM circuit" screw up
Oh, do tell us more!
The YTV South opt used the Crosspool relay. Relays were dumb terminals that simply took the whole composite RF feed from their parent (in this case Emley) and retransmitted it. This meant that once the parent started broadcasting NICAM, so would it. So far, so good. Emley started NICAM broadcasts in 1989. However, was it a year or so later? YTV launched the Sheffield opt from Crosspool. The relay had to be modified to take a line feed, rather than rebroadcast Emley. Overnight the NICAM signal died. Between them YTV and the IBA had forgotten about NICAM. I know the person who phoned Bruce Randell at the IBA to report it. To be fair they leapt into action very quickly to correct the problem.
YTV also got wrapped over the knuckles over Emley's NICAM test transmissions. They experimented with pseudo stereo effects, the sort of thing where you split a mono signal into LF and HF and feed each to left and right channels. It's horrible and it ain't proper stereo!
Edit: Steve beat me too it 😎
Last edited by Markymark on 23 February 2021 6:34am
--
Avatar credit: © BBC, ITA, BREMA 1967