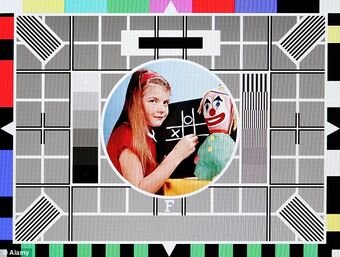 That live-via-camera-pointed-at-TV is something else though. At a bare minimum of acceptability they could have had a wide shot of the monitor on the set if the set allows for it, but even then I just wouldn't have bothered.
Yes, that is the way the did it before the package and it didn't look great, the presenter looked uncomfortable trying to decide what to do to when she was not talking.
The feed is obviously coming into the building and onto the monitor, surely it's not too difficult to route it into a channel on the vision mixer too? I know BBC TV are many decades behind in serving the Channel Islands but it can't be that hard to do better than that
There's either no way to render the remote signal synchronous with the studio mixer, or no one technical enough there to realise that's what's required (or both !). This is what the world's finest (sic) broadcaster is now reduced to, is it ?