EE
Someone asked for new weather graphics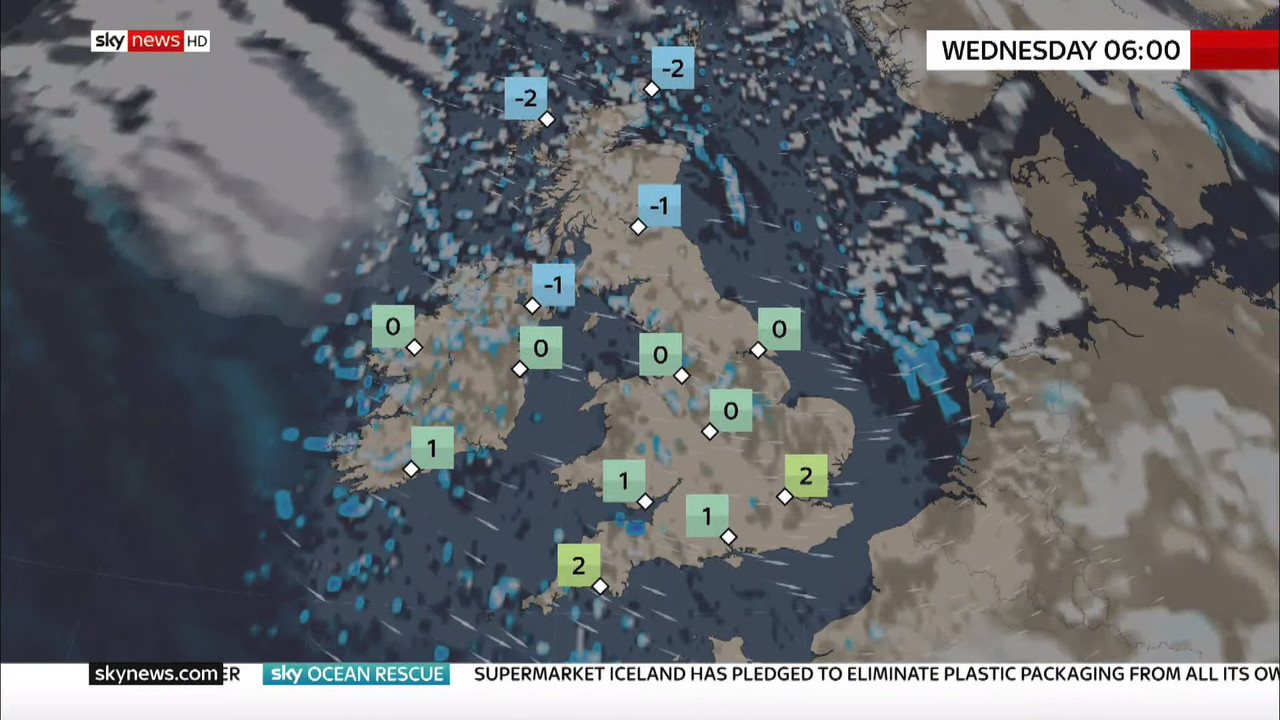 RO
BEHIND THE SCENES VIDEO: A moment in broadcasting history, as @SkyNews becomes the first news channel to launch from an automated newsroom.

(With apologies for my slightly shaky camerawork!) pic.twitter.com/hkUGNRLaia

— Max Preston (@MaxSkyNews) January 16, 2018
EE
I'm glad they have kept the caps text on the graphics however as has been mentioned earlier there are changes to the lower thirds. The space between the top and bottom line has been reduced which I don't like and the Live location strap looks different too.
I actually prefer them now though - certainly the two lines are closer together and the top line has been moved a few pixels down - but they look crisper and cleaner due to a slightly lower font weighting
TF
How is the newsroom automated? So people don't sit at the desk?
IS
I'm intrigued as to what an 'automated newsroom' is and what they are doing which is a first.

The newsroom itself in that video doesn't look particularly automated... or really that animated, they all seem a bit underwhelmed by it
EE
BEHIND THE SCENES VIDEO: A moment in broadcasting history, as @SkyNews becomes the first news channel to launch from an automated newsroom.

(With apologies for my slightly shaky camerawork!) pic.twitter.com/hkUGNRLaia

— Max Preston (@MaxSkyNews) January 16, 2018
It's going really well so far - I was skeptical of the automation - but I've not noticed anything different - rather the automation seems to have made things a bit snappier and a few nice small tweaks - they're doing an extraordinary job tonight - they've been on air two hours and everything has worked flawlessly
All the planning has paid off - all credit to Max and the team for a excellent changeover - If Max's teaser about the change to the press preview involves a more relaxed format then even better!
The start to this new era is going very well indeed - Max, if you're reading this, keep up the good work!
Now lets see what the glass box brings!
EE
The sound is better in the Glass Box?
WA
lower thirds repeated itself at the end of the 21:00
TOTH
before the presenter strap appeared.
GI
Someone asked for new weather graphics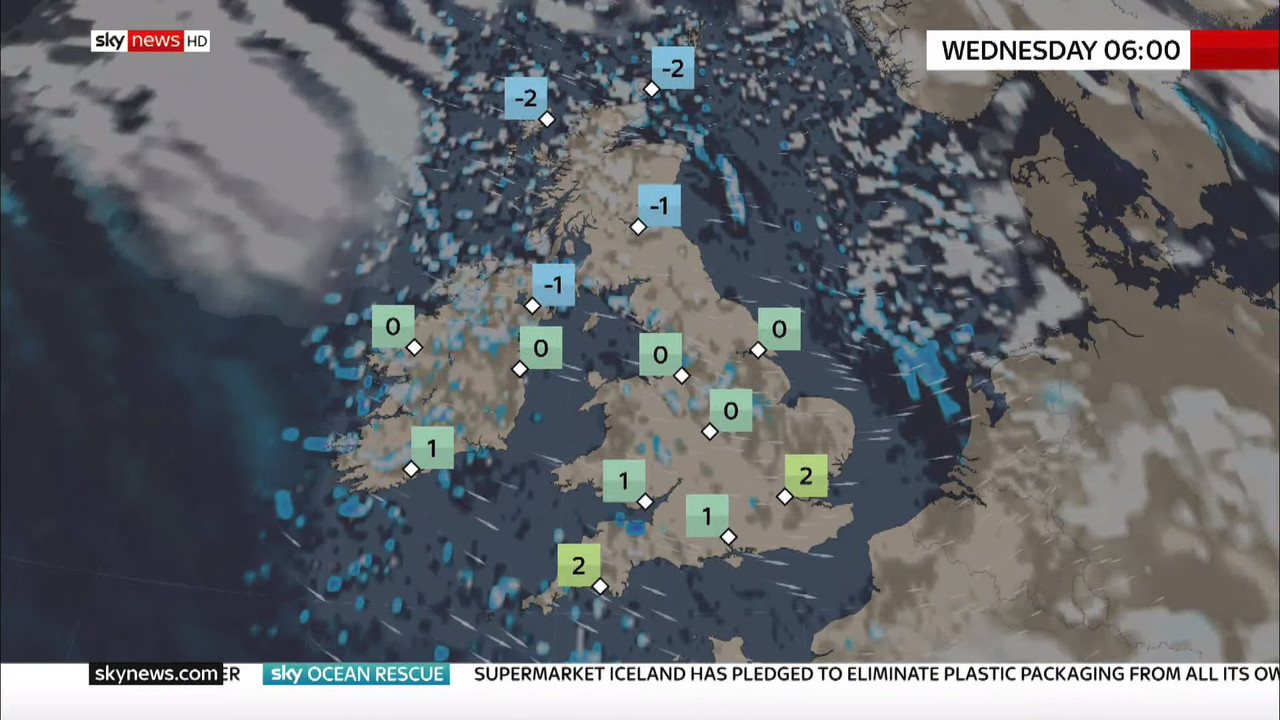 Thank you. Hopefully I will see them live soon.
HA
Glass box is back.
Just looks empty and bare with a fire extinguisher on the left