whoever did the titles for reporting scotland they did their best
I think we've found the culprit, everyone.
AN
It's just like the national titles - too long and they don't really go anywhere. Reith would have been a great excuse to go for something more bold across their output.
AN
Very odd that you would give a brand new look to a programme that is basically just a blue coloured version of the national titles, when they themselves are many years old.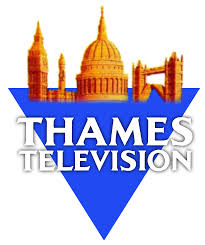 Here was an opportunity to stop Reporting Scotland being a provincial, bland 'local' news programme and instead it's more of the same.

In the same building, they've tried and innovated with The Nine which is on a channel that nobody watches with some excellent journalism and presentation, yet it seems RS is so worried about annoying their older audience that it's business as usual.

This is why STV News at Six market leads.
:-(
The main reason for the minor refresh is because Laura miller is now the head presenter. If she is stick doing the same old rubbish from them up stairs it's not going to solve the issues around Reporting scotland,
Last edited by A former member on 29 October 2019 7:49pm
MW
It's basically a modified version of the 2008 National titles template (maybe with some new shots added in, using said template) and redone in HD?

It's meh, but then it is just a refresh. I'm not sure dropping the map of Scotland (so obviously) was a good move. As others have said they could've gone with something similar to the Nine or completely off the wall but on brand.
MK
I'm disappointed they ditched the familiar tune that's been in place since 1999 for something generic and bland. A nice remix could have been done - but instead it's something that you'd expect to find on some BBC News Channel stand now.
Absolutely - in fact, the Reporting Scotland theme was, in my opinion, one of David Lowe's better creations in 1999. It was certainly my favourite of the regions/nations themes at the time.
I concurr. Always liked the blue too.
Not sure how I feel about ditching the pips entirely. It all feels rather fatigued and tired now; and the original map titles and 'to the point' headlines were always far superior to what has followed. At the same time though, it is pretty well known and associated with the BBC, so we should be wary about throwing it out entirely.
What does contribute to the fatigue is its overuse throughout the news operations. Even in the early years, it felt a bit much insisting that regional politics shows such as North Westminster have a narrow variant on the pips theme. Even Newsround didn't entirely escape it in the look immediately preceding the current one. Some people on here were saying "about time" but I was thinking "oh ffs".
This is why I think we should go back to the future and allow the regional news programmes to do their own thing again; within the boundaries of broad branding parameters. Same with Breakfast and things like BBC Parliament. Reporting Scotland could've been a trailblazer for this approach. Keep the pips for the network news and the news channel. A good back to basics refresh and shorter headlines like back in '99 combined with the narrower remit would give it a new leese of life, I'm sure.

I'm really not sure what they were aiming for here. A re-hash of the News Channel titles taking the focus away from Scotland with a bit of blue chucked in and a bland departure to the familiar theme barely changed in 20 years.
STV leads in Scottish local news as that is what they focus on, especially with the four sub-regions.
BBC Scotland had a good chance here to revitalise its main national news and become a contender, especially with the resources it now has with its channel. But instead they decided to go for the basics and continue to just plod along.
Central News

South
January 9th 1989 - December 3rd 2006
OM
Seems a bit pointless Reporting Scotland having graphics in blue when the studio colouring has just been changed from blue to red.