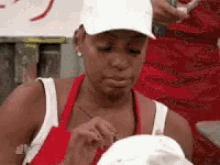 NexStar one of the largest station group owners in the US will launch a new national primetime newscast from its newly purchased (and former Tribune flagship) WGN Chicago station. They are set to hire hundreds of employees. Apparently they are currently building out a separate newsroom on the 2nd floor of the WGN Building. And they will build a new set in Studio3 featuring video walls. They say Chicago was chosen because its not a coastal city and the programme will not feature NY/LA/DC-centric stories. They will deep dive into the stories from their 5,400 journalists across the country.
The show will be broadcasts on WGN America. The superstation run previously by WGN Chicago. previously the channel created its own dramas and comedies, but since the buy out its only been syndicated programming and reruns. The broadcast will air from 7-9pm. And could be extended for breaking news. Could this be the launch of a 24hr news channel? To early to say, but I think they have a steep hill to climb to make this successful. Too much competition in primetime. Having said that its good to see a national broadcast that focuses on the rest of the country rather than the newsrooms located on the coasts. NexStar hasnt said if WGN anchors and presenters will feature on this new endeavour. Industry publications have cited they could go with high profile presenters if available. Citing Megyn Kelly or Shepherd Smith. (I dont think either are likely. As their salaries would be prove to be astronomical) With this news endeavour this marks the 2nd National news operation run from Chicago. Newsy another streaming news service, operates a significant Chicago operation.
https://www.robertfeder.com/2020/01/15/wgn-america-launch-primetime-national-newscast-chicago/
THe final shot of the new promo prominently features the Chicago Loop and the Chicago River, rather than the typical NY, LA, DC shots.
Last edited by Mouseboy33 on 7 May 2020 12:46pm - 4 times in total