For all the qualms with the BBC coverage, I think the new lower thirds work much better than the previous 2 (2008 and 2013-style) incarnations. Almost as if it was considered when they were being designed for general purpose news.
And another thing… was this year the first time the live constituency result astons have been dropped on BBC? (i.e. hold or gain, with animation for the latter) - they might have done so in 2017, but I can't find a recording of the full broadcast right now.
They did have graphics for individual declarations on the flipper as per below. The word "gain" would flash a few times for any gains, in a similar manner to "breaking" on the regular graphics.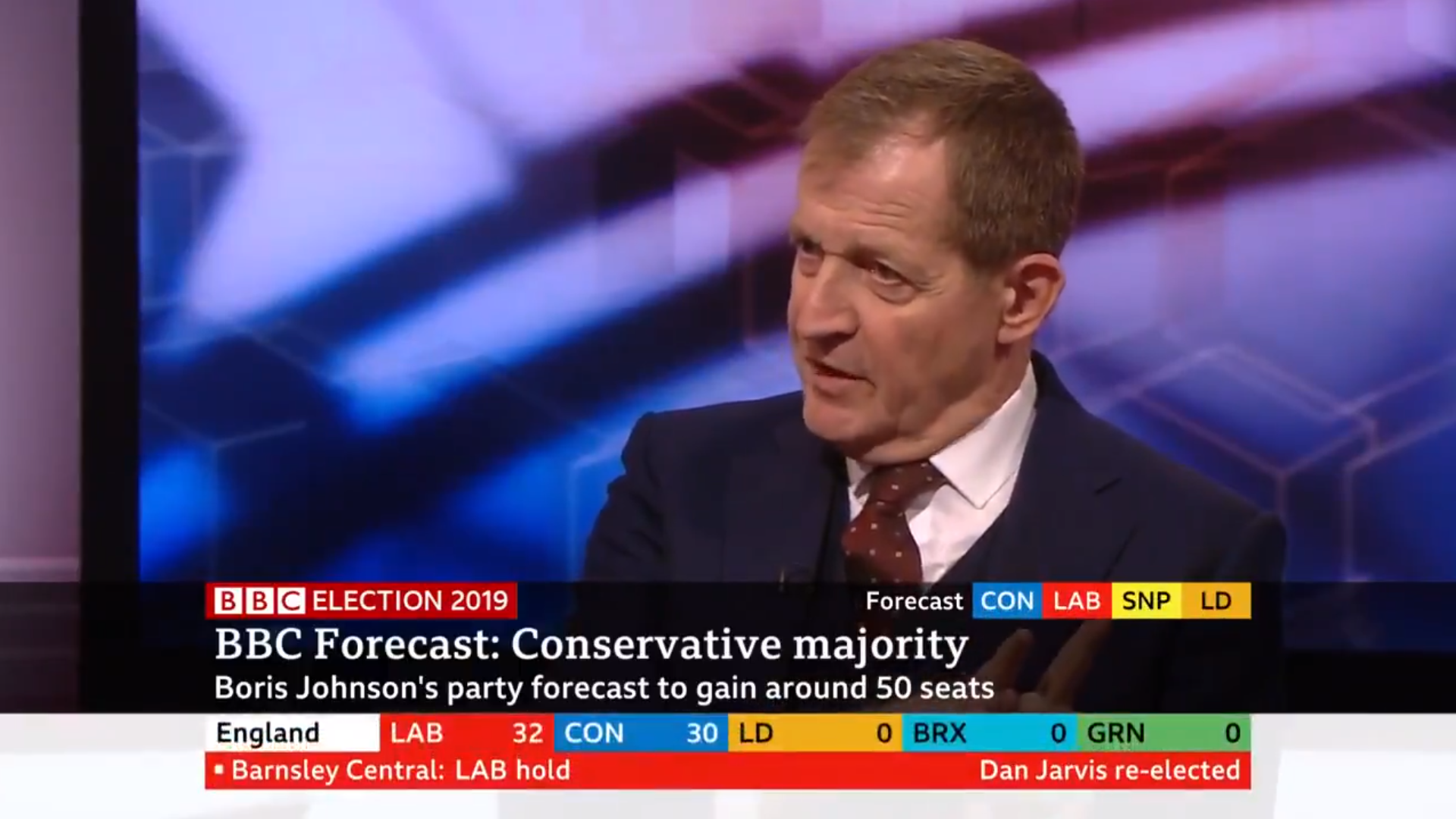 This video from Twitter shows them off quite well:
Latest BBC #GE2019 forecast:

• Conservatives 357
• Labour 201
• SNP 55
• Lib Dems 13
• Plaid 4
• Greens 1
• Others 19

Live results: https://t.co/LfReXYYuxB #BBCElection pic.twitter.com/QVSr3Jg1Gw

— Top News (@TopTwts) December 16, 2019