BK
RTE News set up:
Sleeves rolled up here in London as we get ready for our UK election results coverage. Exit poll at 10 with full live coverage from 11. pic.twitter.com/L0zjmJGwI6

— Bryan Dobson (@BryanMIreland) December 12, 2019
RTÉ will have an extended Prime Time covering the GE with David McCullough in Dublin & Miriam O'Callaghan in Belfast.
Tonight on Prime Time @ RTÉ One 9.35pm#RTEPT #GE2019 pic.twitter.com/EadJUz6hgp

— RTÉ Prime Time (@RTE_PrimeTime) December 12, 2019
The studio sound coming out from Bryan Dobson is not great at all tbf. There is an echo heard from the London set.
They probably have their setup located at their London office at Grays Inn Road where both ITV & Channel 4 are having their coverage.
LH
They've re-imagined what the Sky News Centre would have looked like if they had built it in 2019 - and it looks fantastic.

The box is cold, clinical and sterile - but this temporary set in the Sky Central foyer somehow has bags of energy, impresses with scale and oozes authority.

This is how Sky News should look.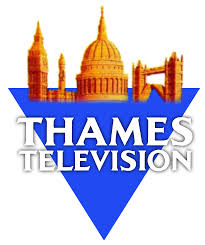 Looking at the wide shot into the commercial break on Sky News, it might be just me, but it felt very American pres style.
BR
Sky News doing a second programme on social media, possibly from inside the box?
Be nicer and more tolerant to each other. Them's the rules.
LH
Sky News doing a second programme on social media, possibly from inside the box?
Looks like it's near the box. But not in it. A sort of Sky equivalent of the outside source balcony.
MA
Sky's studio looks good. My only minor criticism is that it feels quite empty - three people in a big room rather than a hive of election activity.

I'm most impressed by their AR so far.
BK
I will be watching ITV's coverage very soon. I am hoping the big ITV News logo seen in the atrium is used for some of the graphics tonight. The quality of ITV's coverage in the last GE two years ago was absolutely brilliant. Tom Bradby did so well that night in 2017. I hope that some of that magic will be rekindled again for tonight's election coverage. I cannot wait what they say about the results if Boris does not get his way in terms of the what the exit poll & how the election results will pan out for the rest of the night. I hope that they will do some justice because they are able to talk about it in great detail & quality. Maybe they could beat the BBC's ratings in the UK while being ahead of them while overtaking them along with Channel 4 & Sky.
RH
Sky Central looks stunning. so much more impressive than the usual box or tiny Westminster studio

Music is awful though. why they replaced the dramatic authoritative music for that I have no idea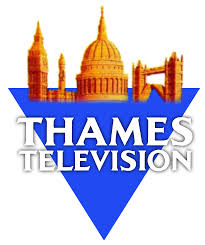 It's not just LBC doing an election programme, tiny DAB station Union Jack has an alternative election show with character Lucy Leeds, played by Jack FM newsreader Emma Kirwan.
🍆STARTS IN 15mins!🍆

Join Lucy Leeds for an alternative election night as she gets to grips with the nation's election problems!

📻DAB 🔊SMART 📱APP
👉 https://t.co/mqmglHX2iL pic.twitter.com/BICc2nZsFb

— Union JACK Radio 📻 (@unionjackradio) December 12, 2019