PA
Hi,
For the past couple of weeks I've thought about how I would like to see Sky.
While the majority is how it is now, I think some areas could be improved.
Note 1) This is mainly recreations, changes are more in the format (which is why I said it could get imaginary)
Note 2) The animated logos are a placeholder for the current glossy logos.
At the moment I am presenting you with Sky News and Sky Sports News HQ, some Sky1 stuff and channel logos. The main difference of all of this is that I have tried to adapt the Sky News graphics to SSNHQ
Sky News:
Sky Sports News HQ:
Sky1 Trailer:
Sky1
ECP
:
Logos:
https://up.metropol247.co.uk/PATV%20Scunthorpe/Logoboard%204.png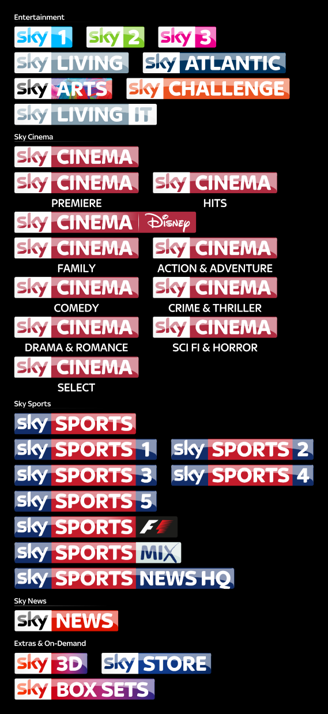 As you may be able to see I have brought back Sky3, This is because I still think that Pick/Sky3 should go back to being a channel that promotes Sky as a whole and the programmes that you can only get with a paid subscription, I feel that 'Pick' disconnects itself (yes 'Pick' makes sense with the current format). What I would do with Sky3 is (this is where it gets imaginary) with a highly anticipated series, whether it be on 1, Living or Atlantic, the first episode would be shown on Sky3, then at the end of the programme states that the programme continues on the paid channel, this way it gets possible viewers interested.
I would also bring back the Free Weekend Pass, for the obvious reason that it showcases all of the programming that Sky has to offer. (Again during credits the channel would be mentioned along with channel numbers (and possibly whether it appears on Now TV)).