PA
Hi guys,
Thanks for all the feedback. I've further revised the logos and here's where I've got to: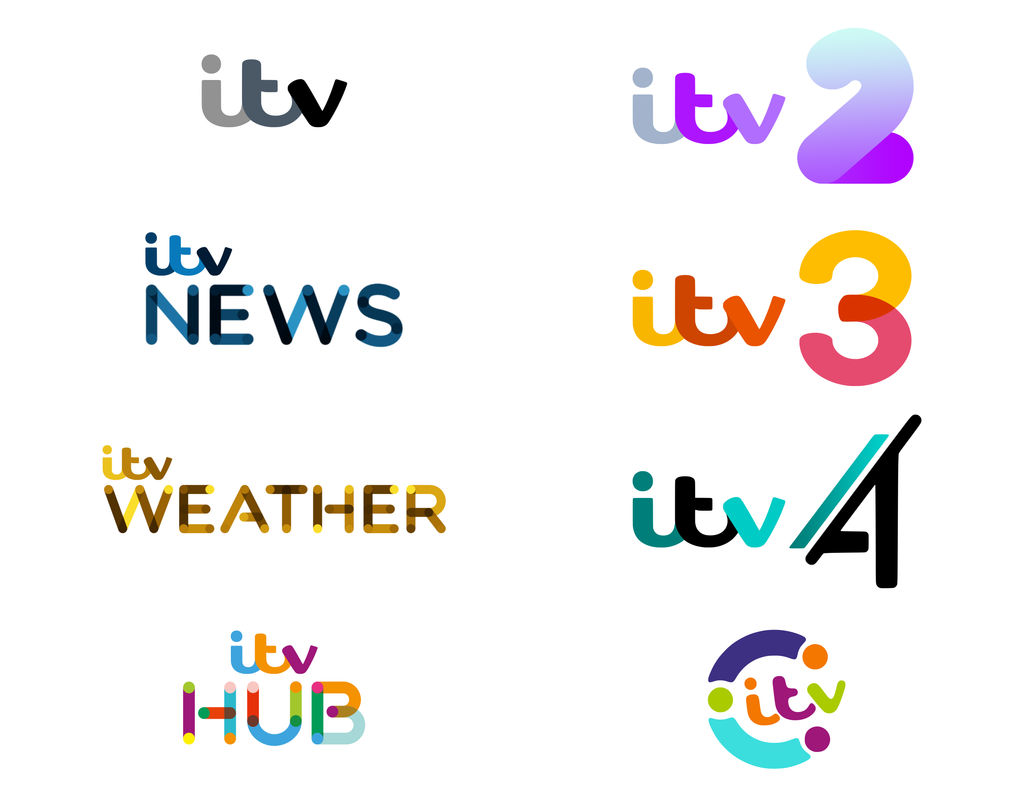 The main ITV logo has a tiny touch of colour, tinting the 't' to a grey-blue. As I said before, on the main channel the logo would be constantly colour-adapting the content it surrounded, so this version would only be seen in print or online, or whatever, as the corporate logo.
ITV3's numeral has been rounded to better suit the curvature of the ITV logo. ITV4's slant has been adjusted to make it look less like an 'A'.
And CITV has been reworked to differentiate it more from ITV Hub, and harks back to the 1998-2006 style. Also added an ITV Weather logo.