HJ
After watching some of ITV's Good Morning Britain, I feel like there could be some changes made to the studio. This is my model. I have used measurements for the current studio, and made sure it all fits in well.
Changes with the schedule would coincide with the re-launch of the studio.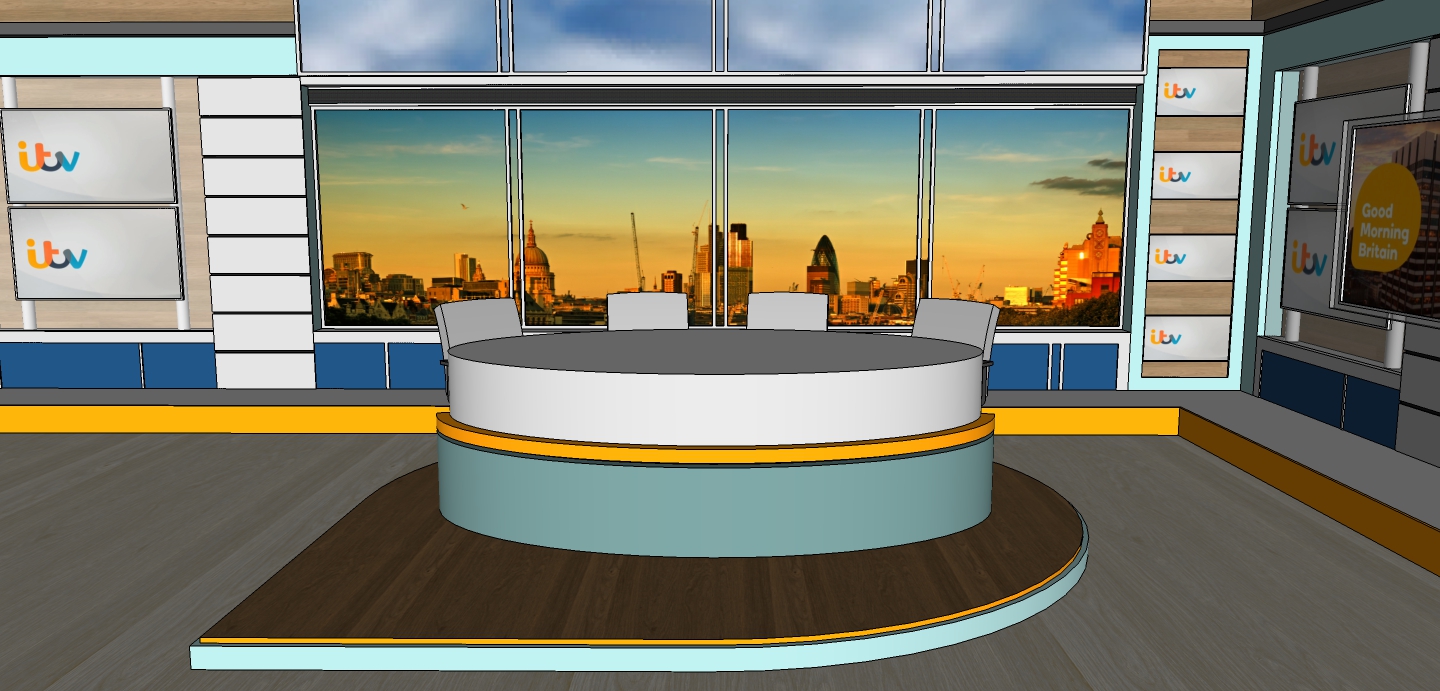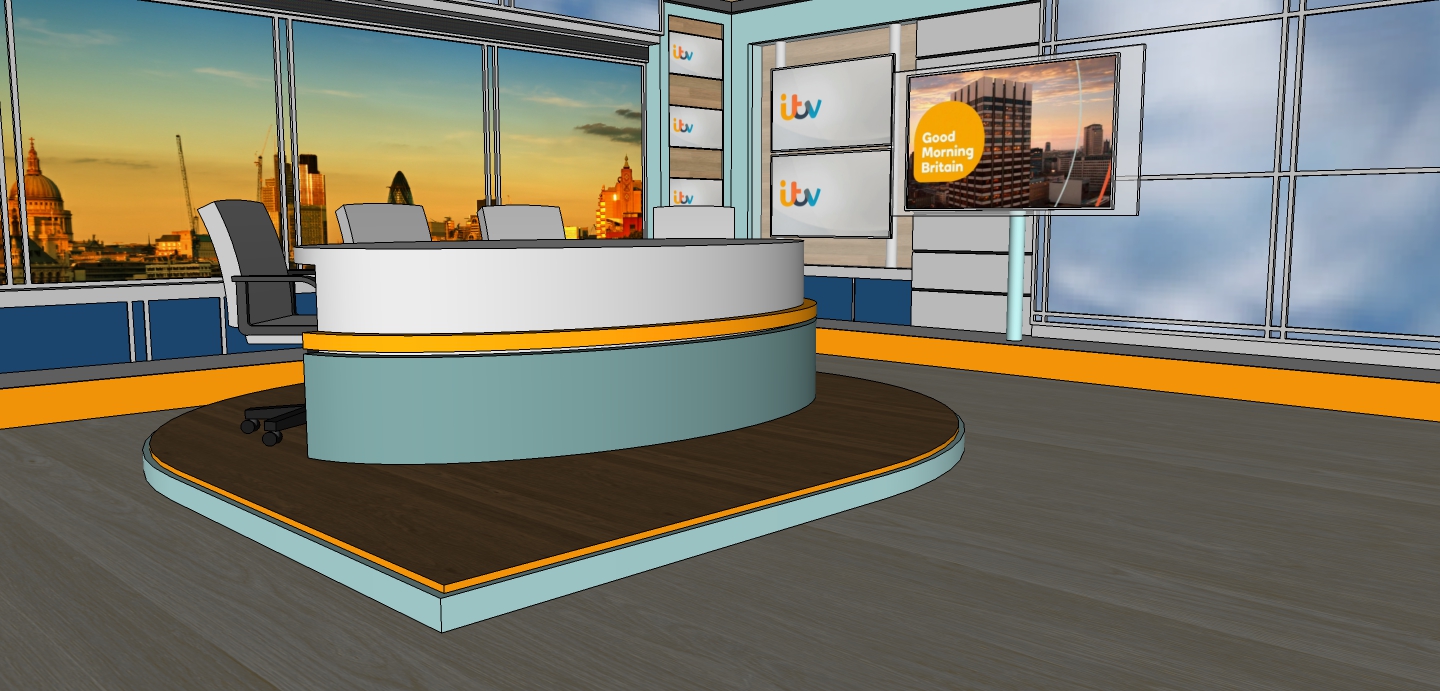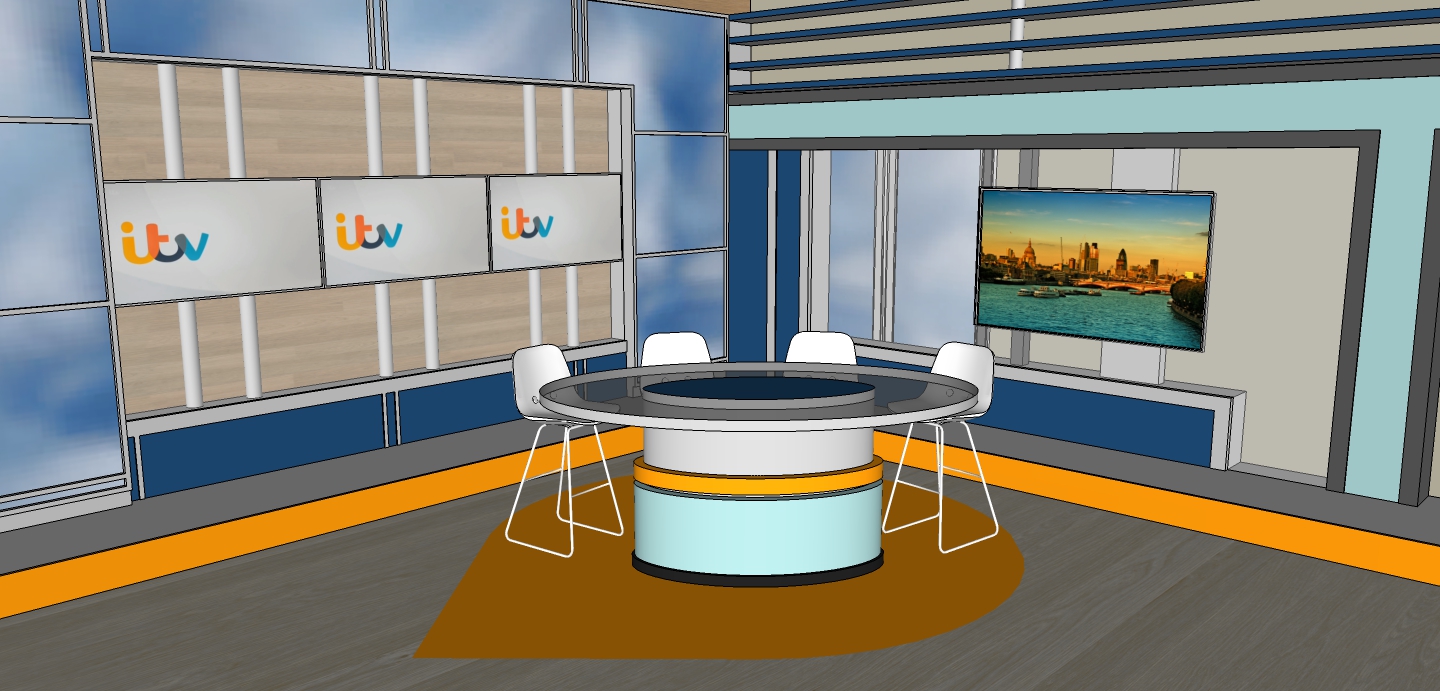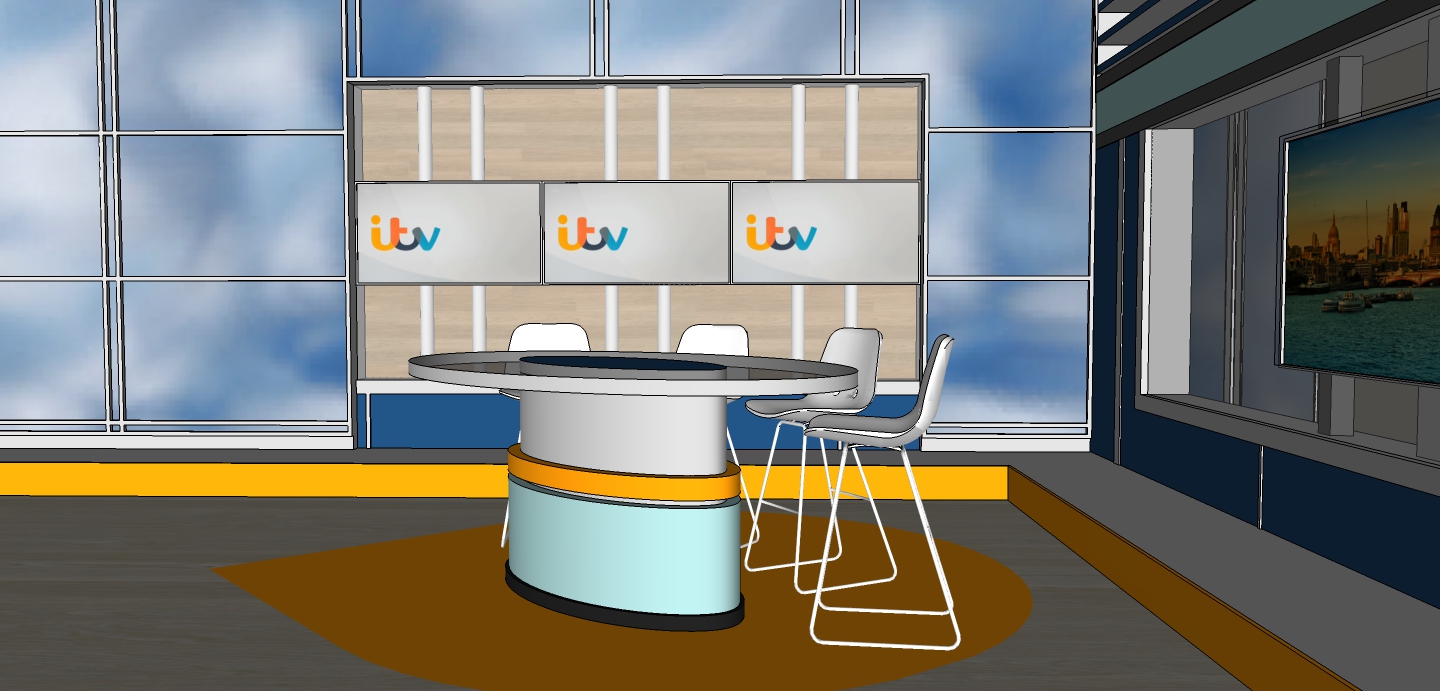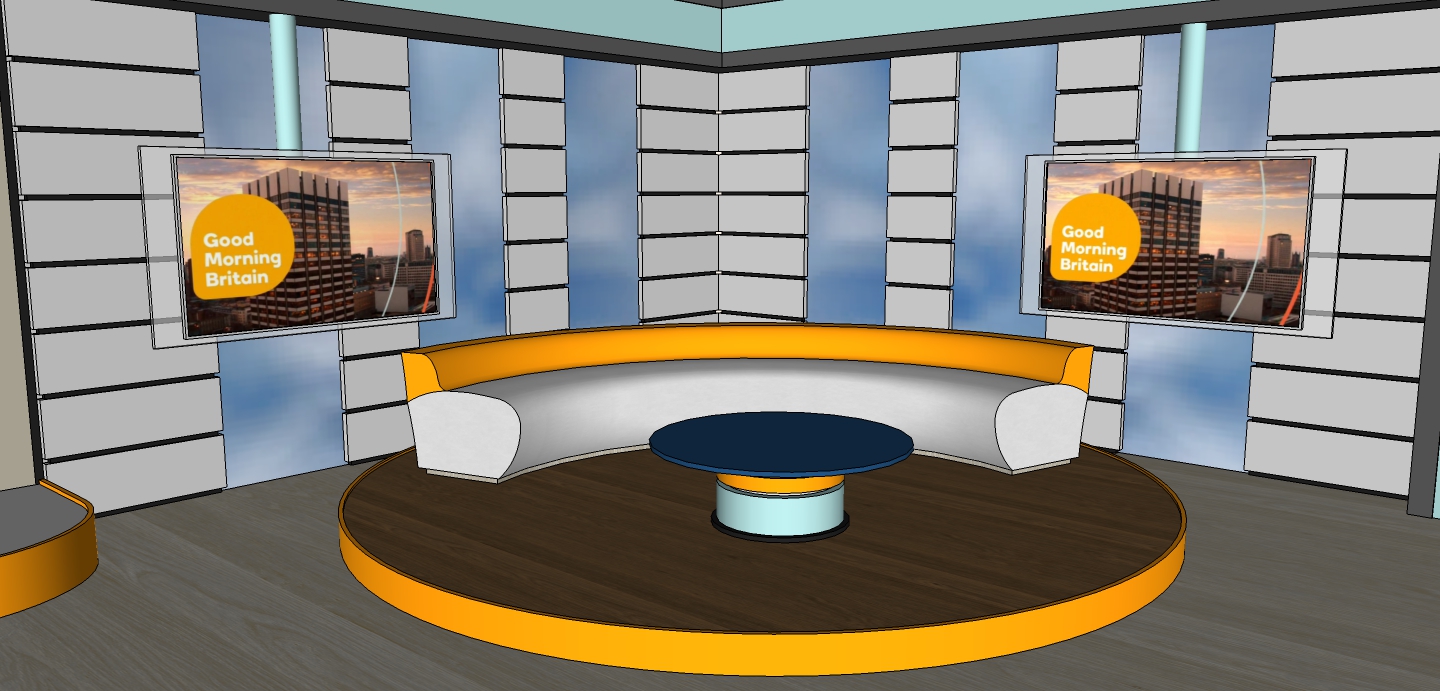 more images to come soon!
I would love feedback, and please rate if you like it!!
EDIT: After comments from George Bishop, original images are in Spoilers, and changes are shown.
I've also reviewed the proposed changes to the structure of the programme.

Last edited by HJL on 26 May 2014 9:36am - 8 times in total