NJ
Since everybody else is putting up mocks they made and haven't released, I'm going to put this here.
Last summer I had an idea, which I'd had for a while. So I made it. And then never posted it. Now I've found it again and thought I'd put it here.
I basically took a Good Morning Britain screenshot, painted out the clock, moved the ITV News logo from the ticker under the GMB shape, lightened up the GMB text, and then took the analogue clock from a Télématin logo/slide somewhere and stuck it on top of the GMB bug, resizing it as appropriate.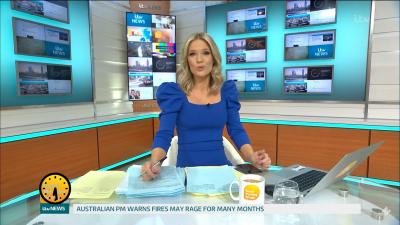 Think I never posted it because I wasn't 100% happy with it. But its a proof of concept if nothing else. The ITV News tag could change with the contents of the ticker so Entertainment or whatever. I suppose if I'd thought about it I could have chopped out the bottom left of the GMB bug so it lines up with the clock.
So I can now say I have contributed to the gallery in both ways.