I'll have you know I spent
at least
60 seconds working on that metropol logo!
I think you'll find you did the pink version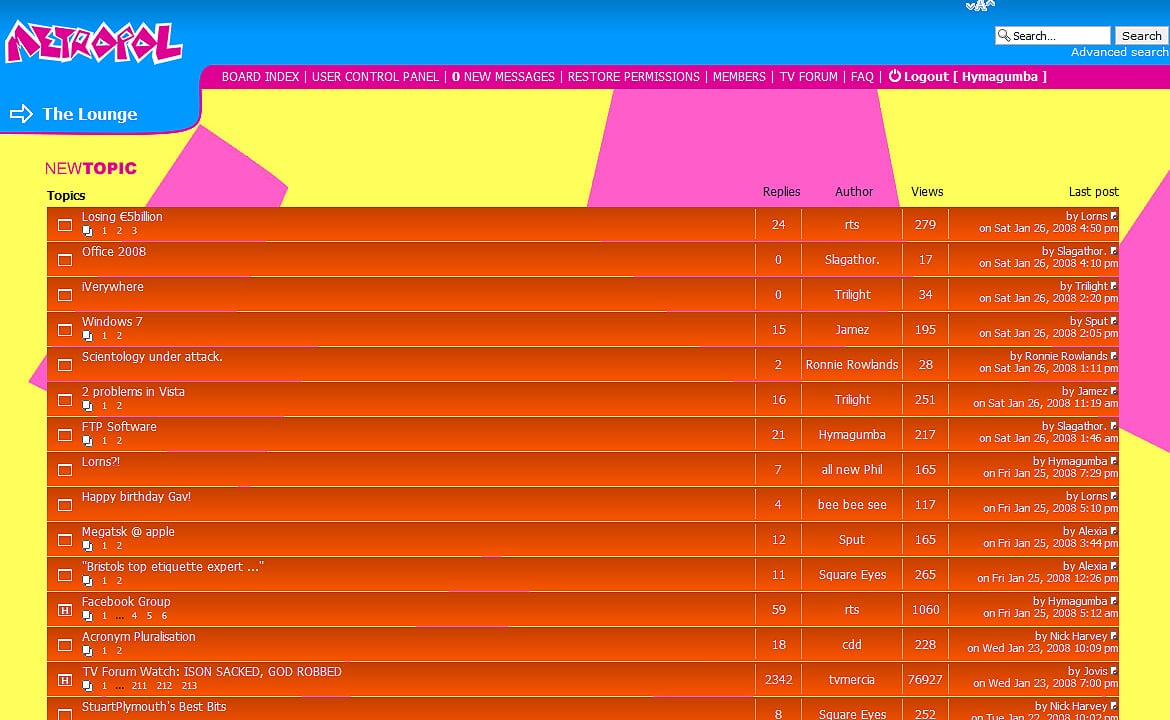 The red one was designed to go with the desk theme... which actually may also have been you. The version with the scrunchy texture however was definitely a Norwich Designer move as part of the luxurious 70s room theme.
I'll... just leave you two to talk this out
boredom_true