BR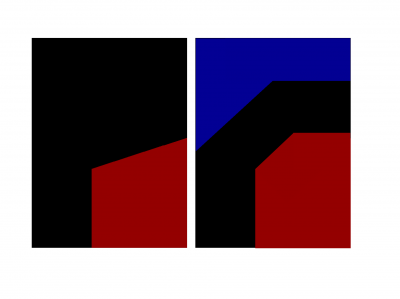 The black space is the newsroom, the red the studio space, and the blue the space in the new studio that is behind the fake wall, split into the gallery and more newsroom space (the current gallery position isn't shown.)
At the moment we're looking at darker, moodier night-time shots (which would reflect the time in London, like BBC World News) - this is achieved with the blue lighting BBC News use from 10pm in the main newsroom. The newsroom space is quite small, but looks bigger than it really is in images, with space for around 16 journalists. Some areas are still a bit rough (like the gallery which currently has screens with the same face on for the most part), and there are some bare walls in places.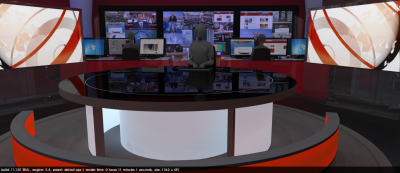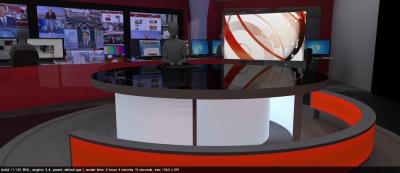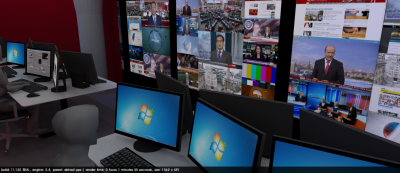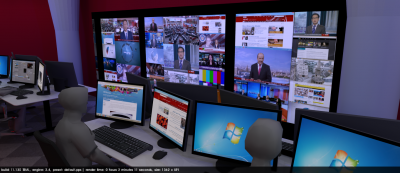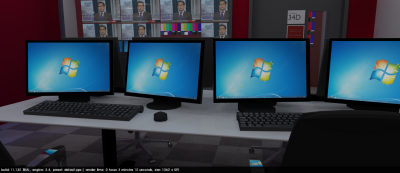 Any feedback on these images appreciated (please tell me if it's rubbish and give me 1* if so and I'll leave it and stick with the BBC Scotland studio!) - it's a long shot in terms of space (although I have eventually figured out the size and shape of the newsroom the BBC Arabic is attached to, so it should all fit in, even if it is a bit adventurous.
Something like that seems a much more viable option for the English regions than the type of studio BBC Wales have gone for. It's clearly inspired by the national brand, but two screen panels and a background which could be gallery, newsroom or a local view works far better IMO than anything bigger. It might restrict them to being behind a desk once more, but nothing wrong with that.