DF
It seems to be Sketchup mock week this week, but I've made a couple over the last few weeks so I thought I'd show them
This one is just a basic idea for a regional studio with just a desk - perhaps for Reporting Scotland, Spotlight or South East Today (but with the real backdrop instead of the printed one).
Wide Shot: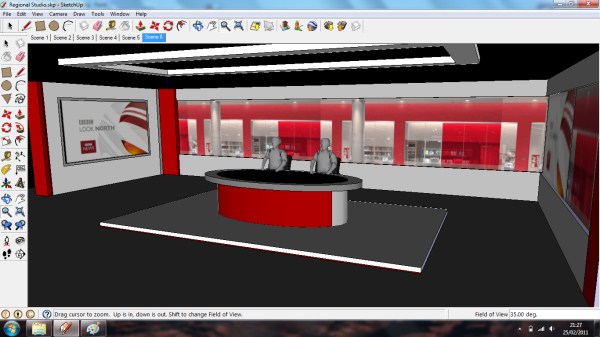 Both Presenters: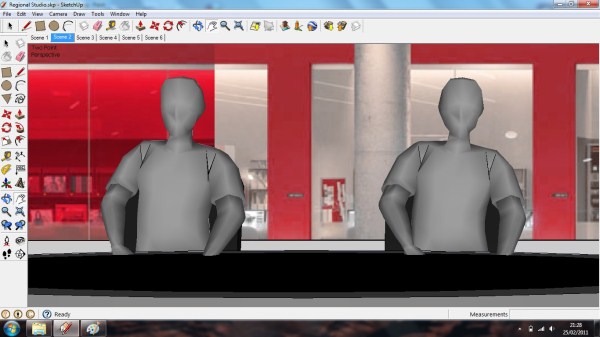 Presenter with screen for interview or graphics - similar screen on opposite side for other presenter. This is something that is lacking for a lot of regions with the presenter having to use an two-way graphic on screen for interviews.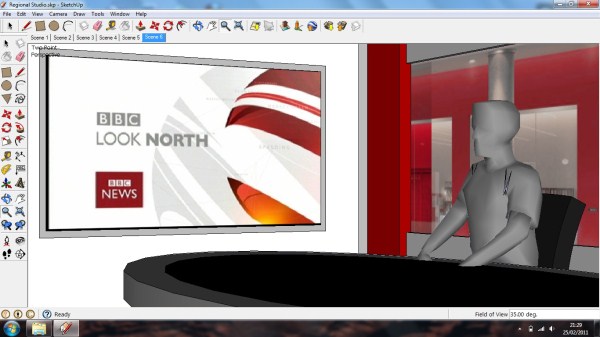 Both presenters with opposite screen: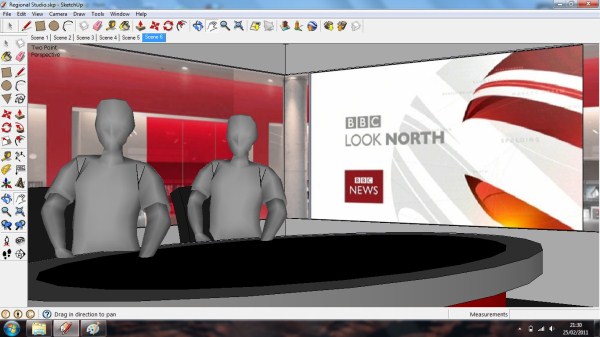 And there's always time for the weather - on either side of the studio.