AA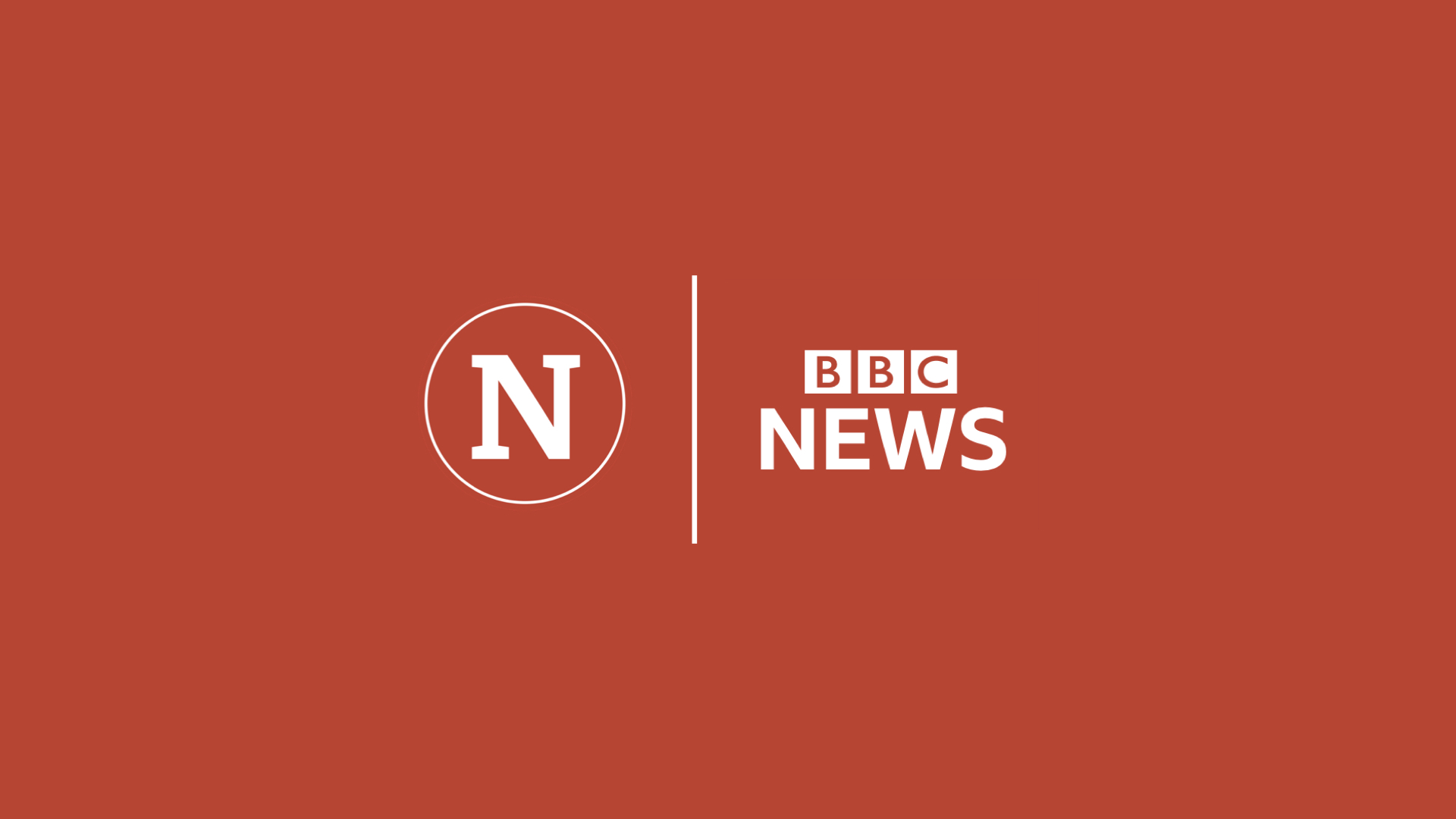 I've been working on updating the BBC News graphics with Reith on and off for the last few months; getting a glimpse of what's coming up has inspired me to finish the project. The new 'N' icon can be used alongside the main News logo, and on social media. The china red has been replaced with a more 'muted' red, and the globe motifs have been replaced in favour of a new, angled look seen in the titles and on social media. The new lower thirds would be used across all BBC News regions and shows, helping to keep a consistent look.
News channel: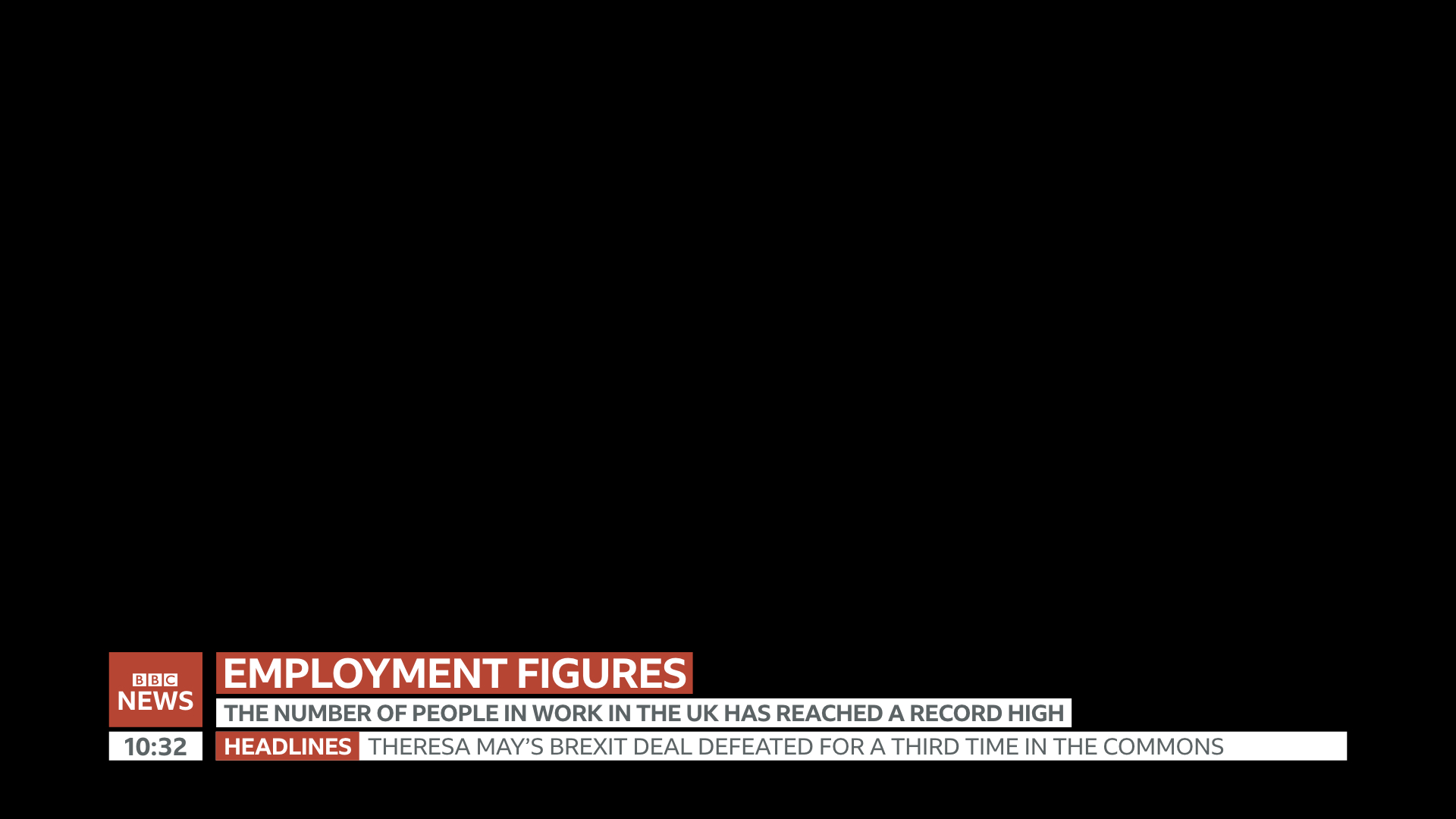 Animations and regional graphics:
Breaking news: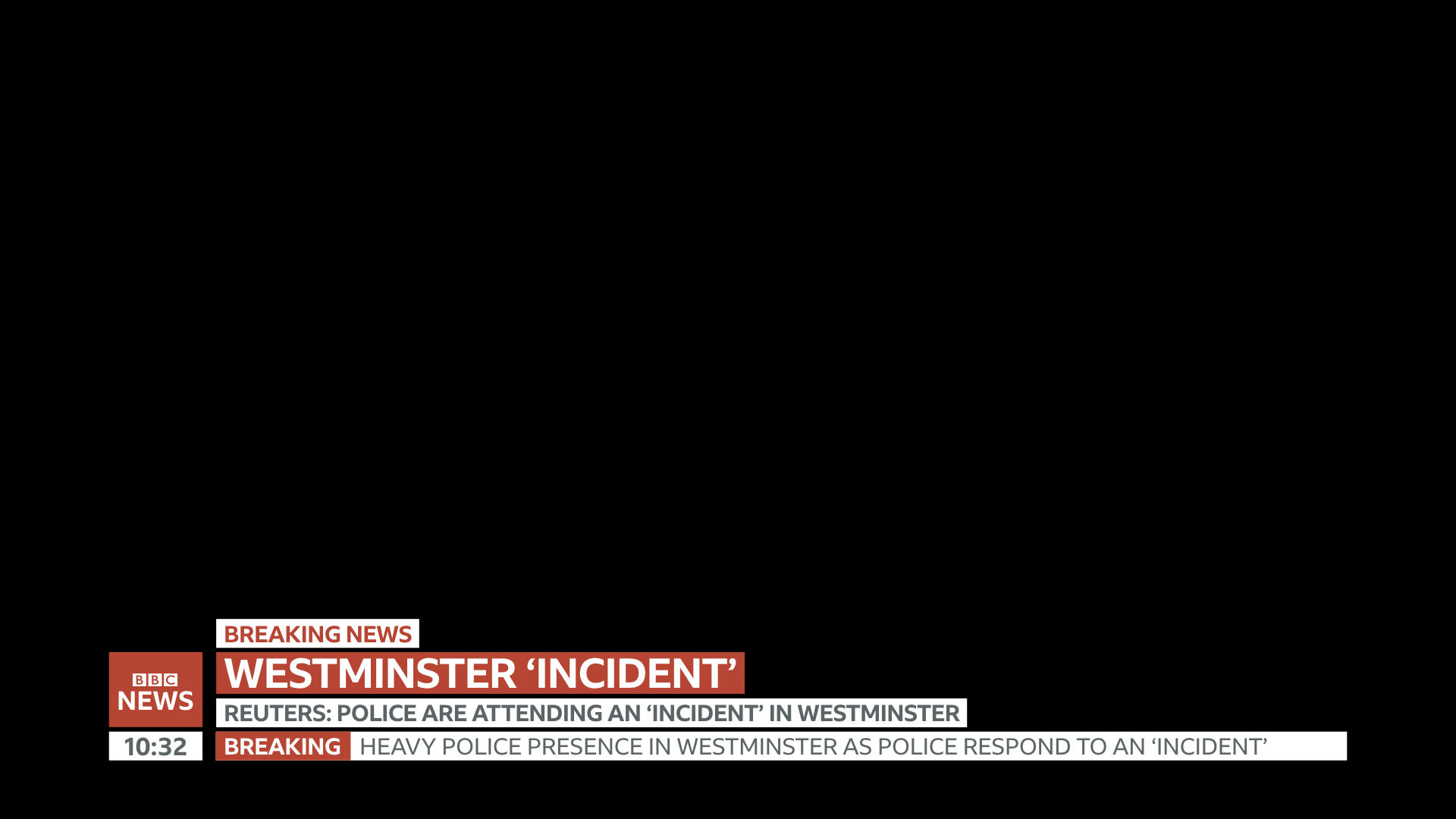 News at Ten: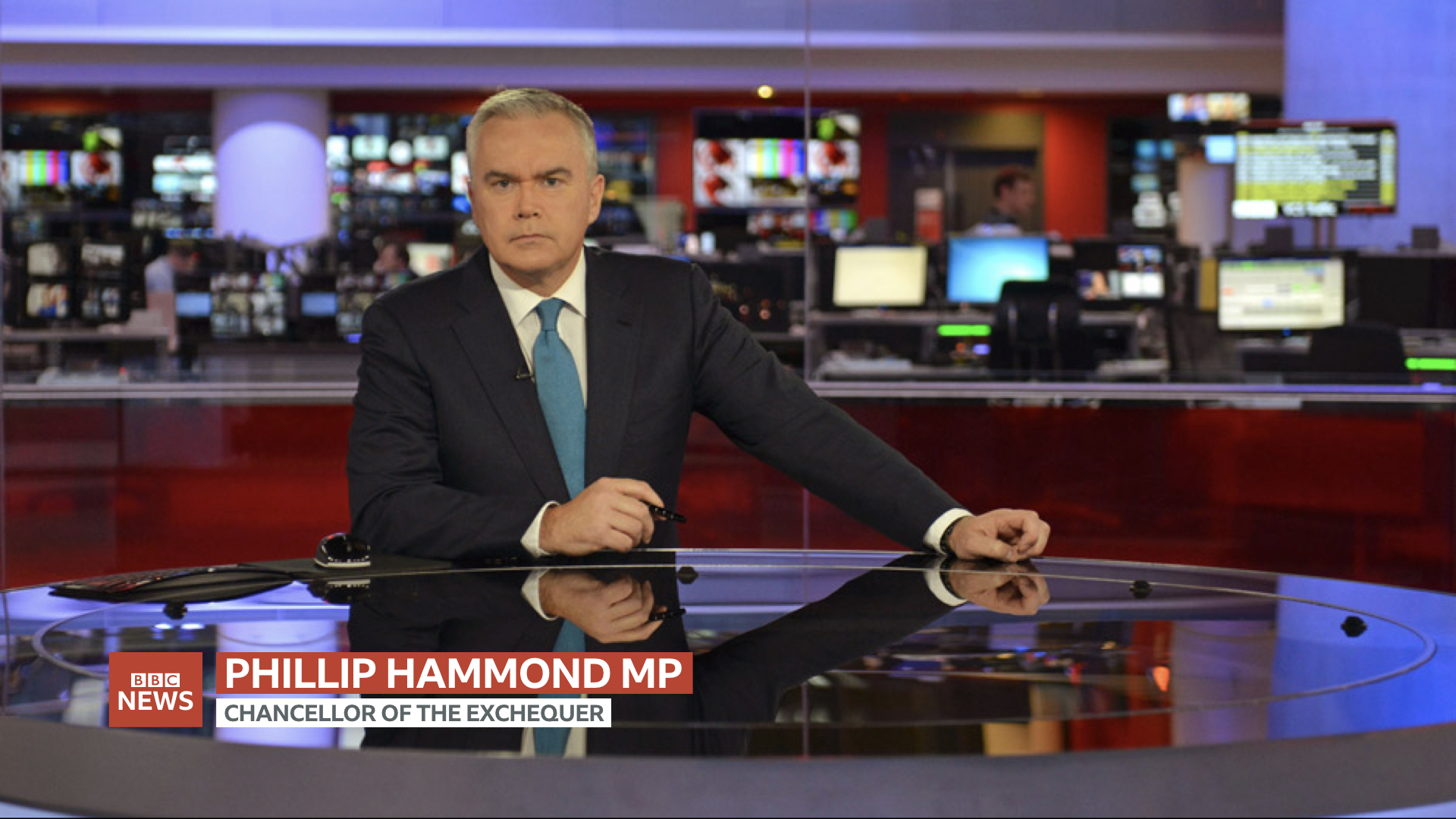 Flipper: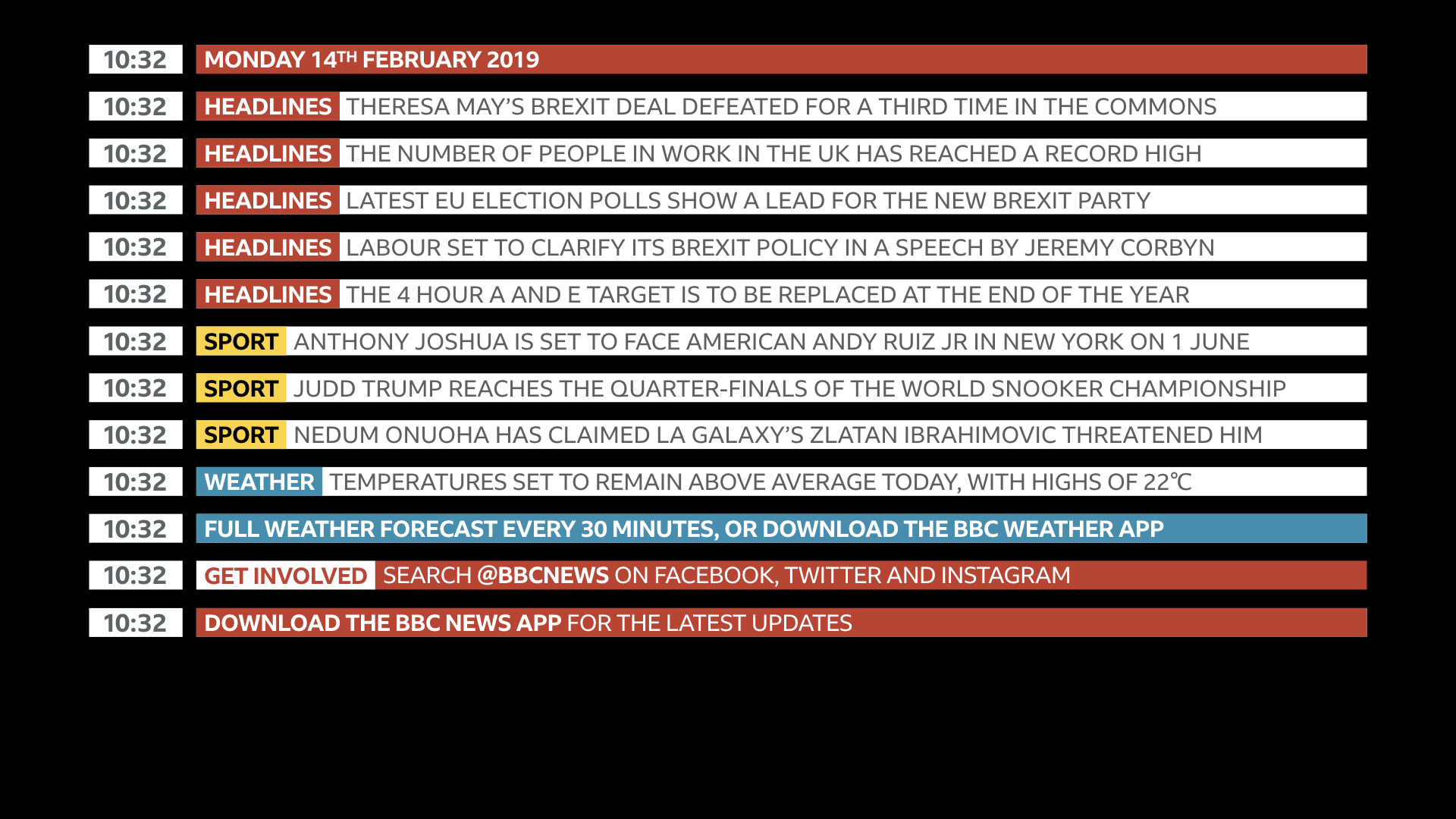 Storyboard for
TOTH
(and BBC One bulletins):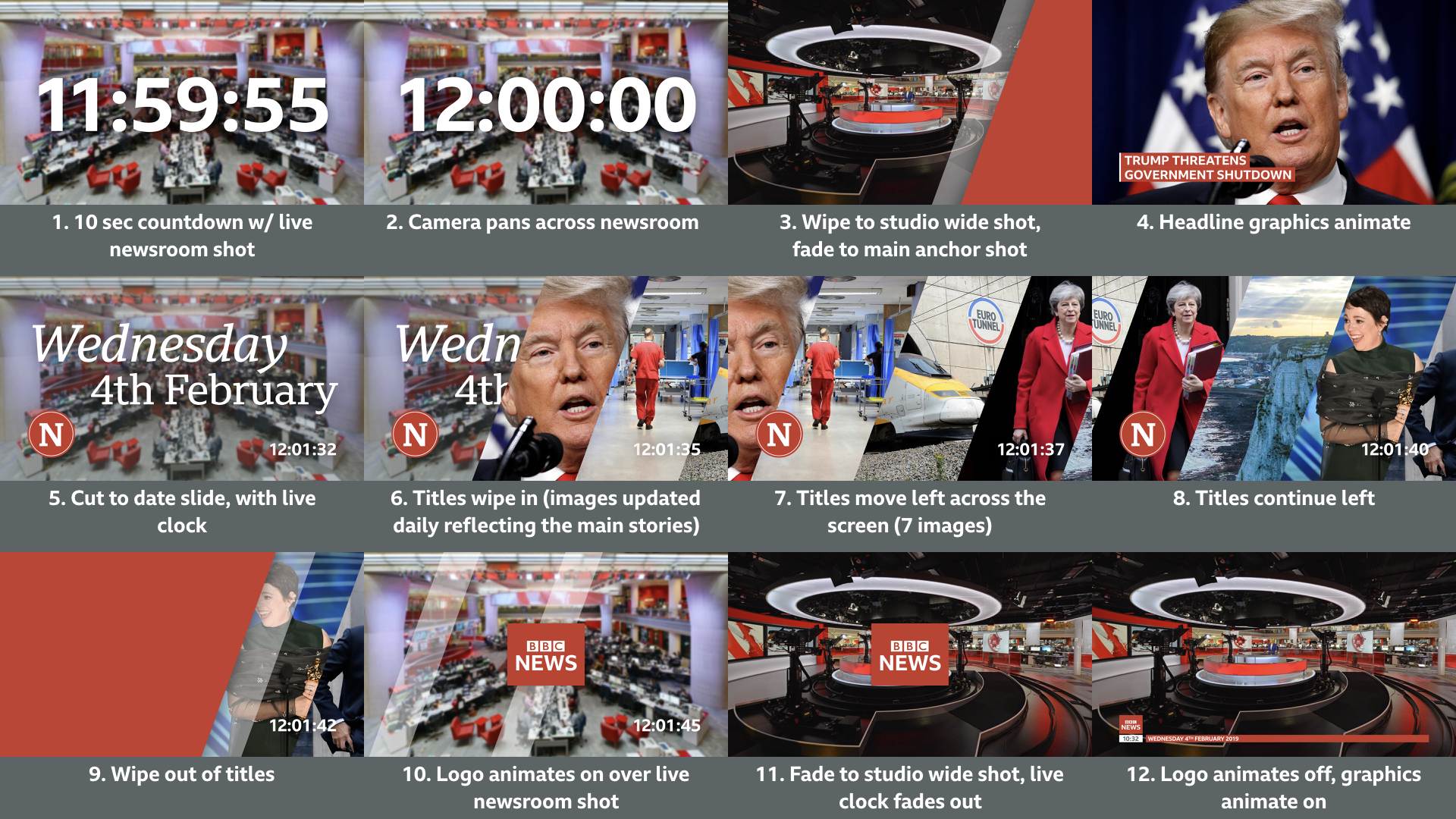 The titles would be changed daily to reflect the main stories of the day. Various live shots of the newsroom, along with a live clock, helps to give a sense of immediacy.
Newsnight: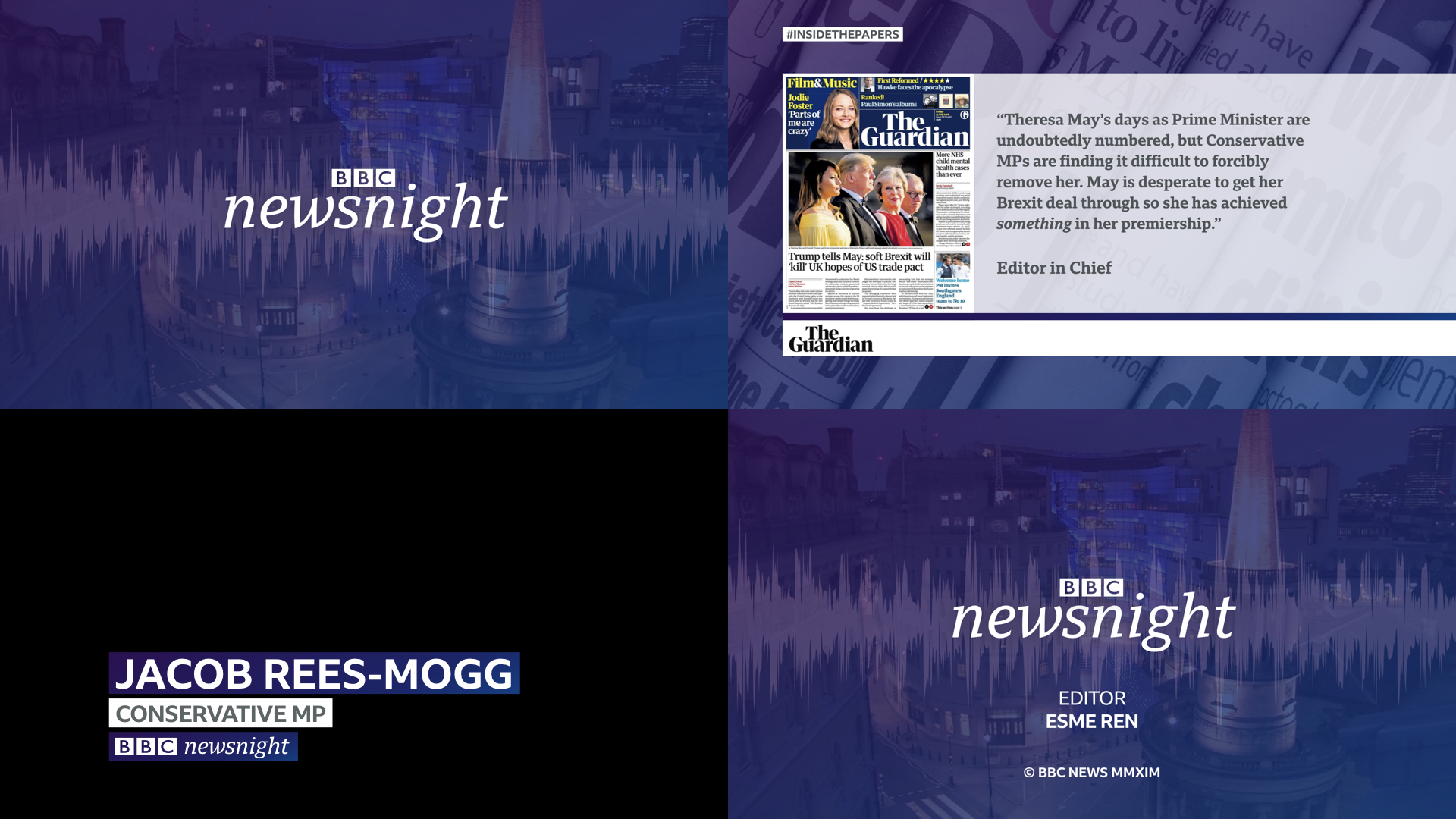 Breakfast: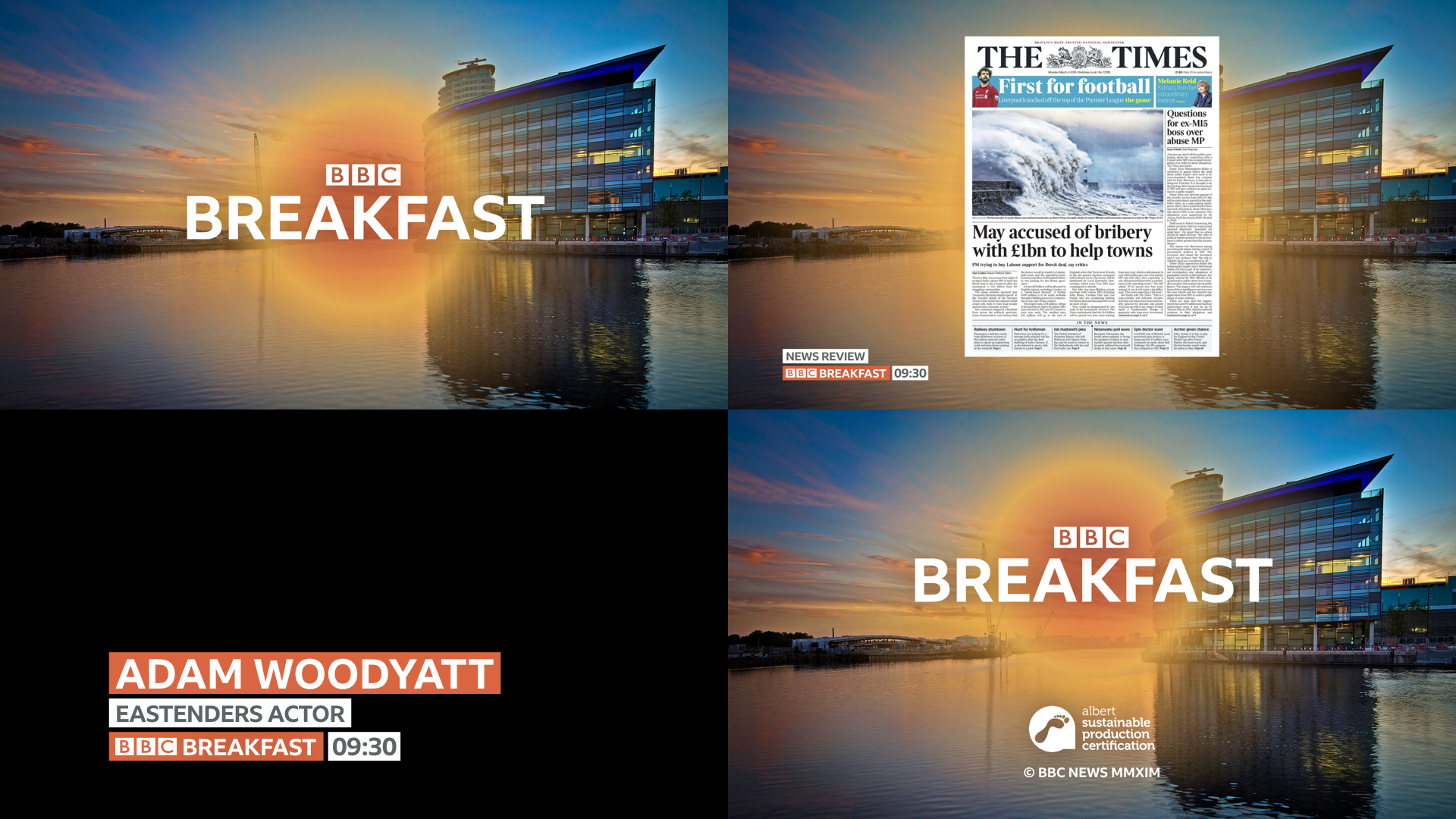 Andrew Marr Live: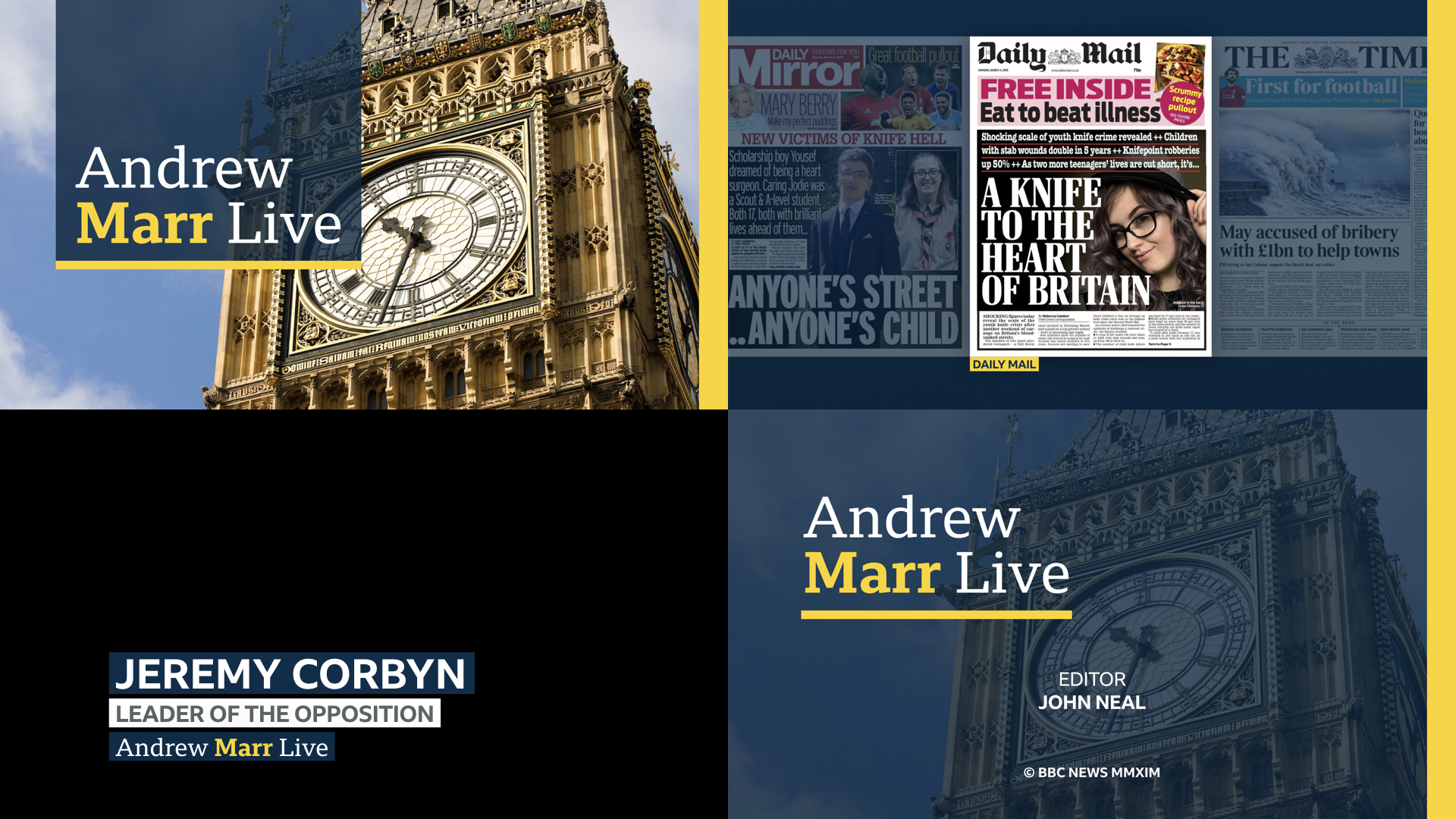 Standard graphics template for all BBC regions and news shows: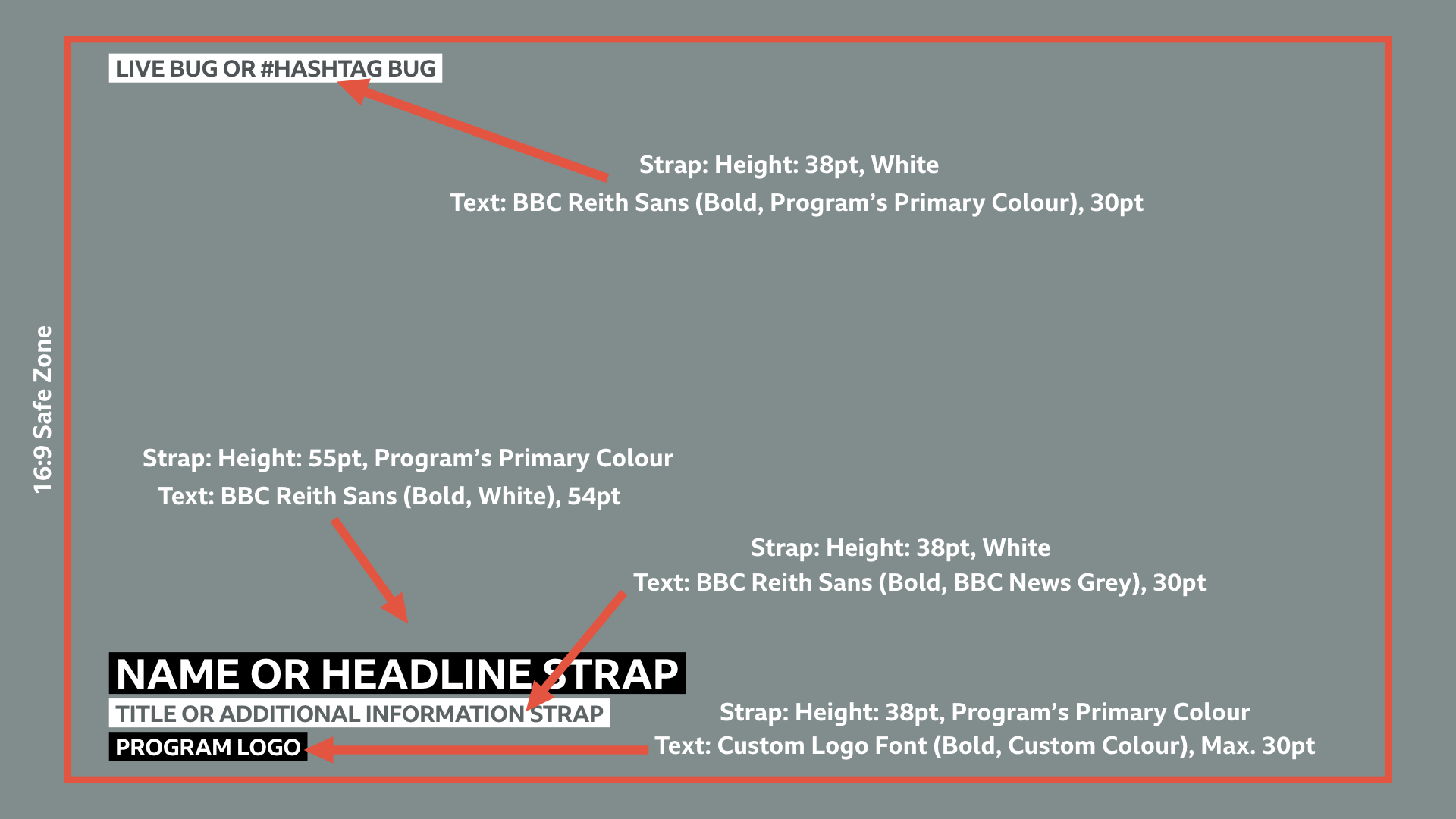 Social media: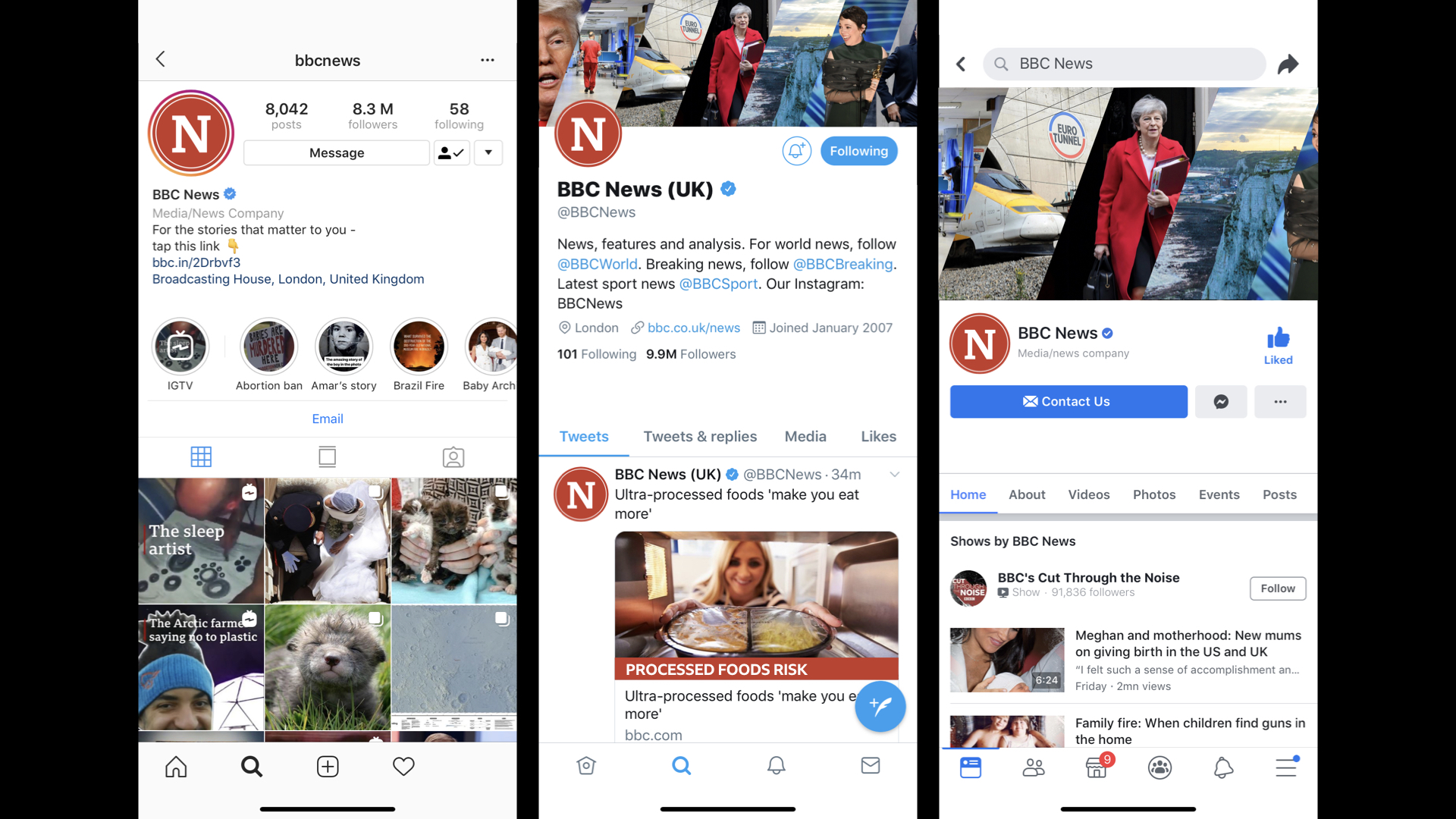 Any comments and feedback would be much appreciated,
Aaron