AA
Here is my rebrand of '5 News', currently supplied by ITN to Channel 5. Channel 5 recently refreshed its brand, but 5 News just had the new 5 logo slapped onto its existing graphics. Since the rebrand, I've been working on a new brand identity for 5 News. I started by looking at the new website, and noticed how common the parallelograms were. I decided to create a parallelogram shaped logo.
Format wise, there are two bulletins a day. I would simply call the first bulletin '5 News', but the second bulletin would revert back to 'NewsTalk from 5 News'. The first bulletin is a traditional news bulletin, with both Matt Barbet and Sian Williams, but the second bulletin is a panel based show discussing the days news stories. Sian and Matt would front the second show on alternate days. A news discussion show is different from the traditional national news bulletin that ITV News is showing at the same time, and the BBC Regional News.
The colour scheme is a little unusual, mint green is not normally associated with news. However, I feel the colours are distinctive enough to make 5 News stand out, and the colours are very different from BBC News red, ITV News blue and Channel 4 purple.
For the studio, I decided to ditch the green screen for a real studio. As shown below, the studio is pretty small, but it's about the size that 5 News actually needs.
Logo: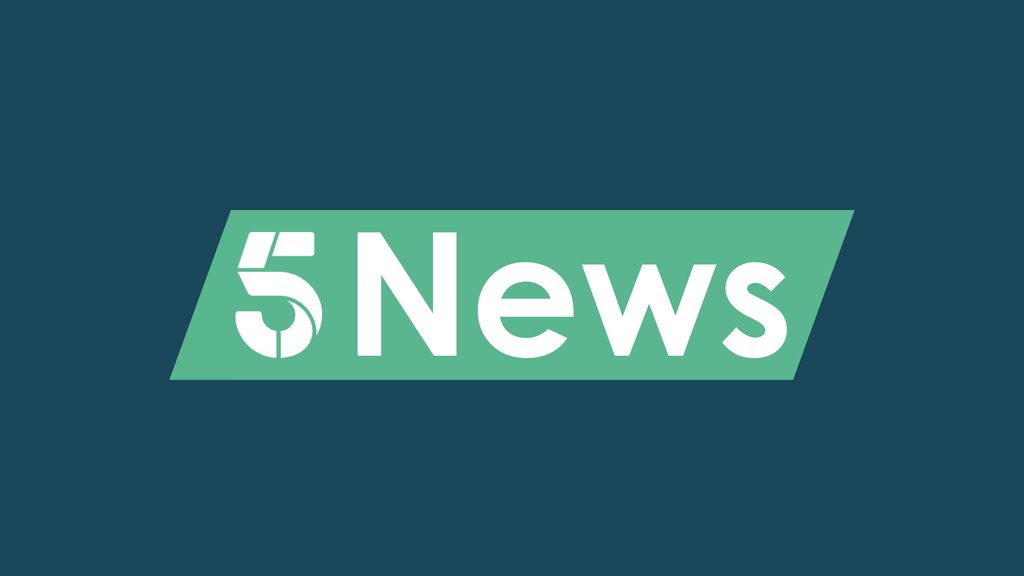 Studio: (5 News)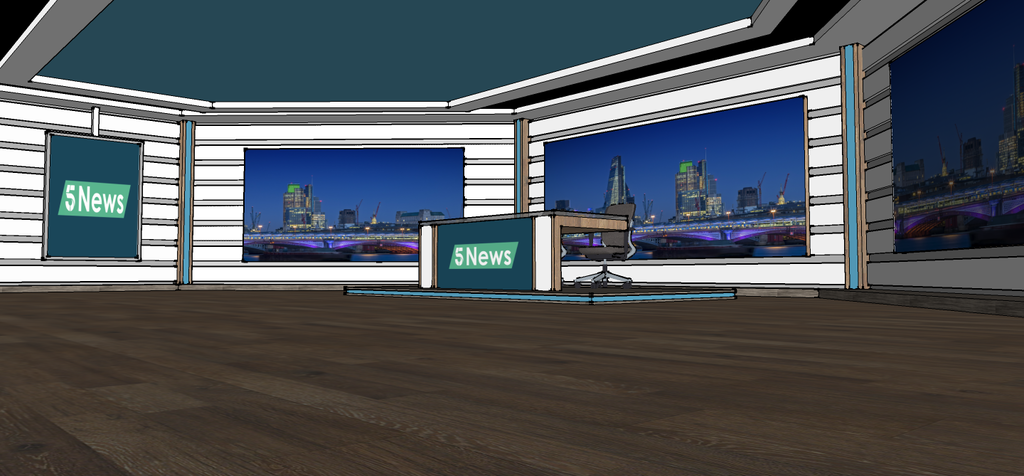 Studio: (NewsTalk)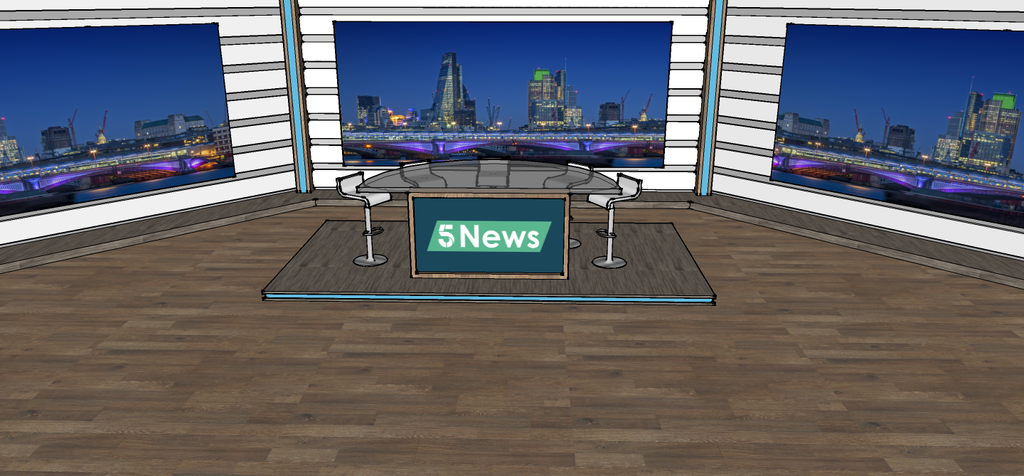 5 News Graphics:
NewsTalk Graphics: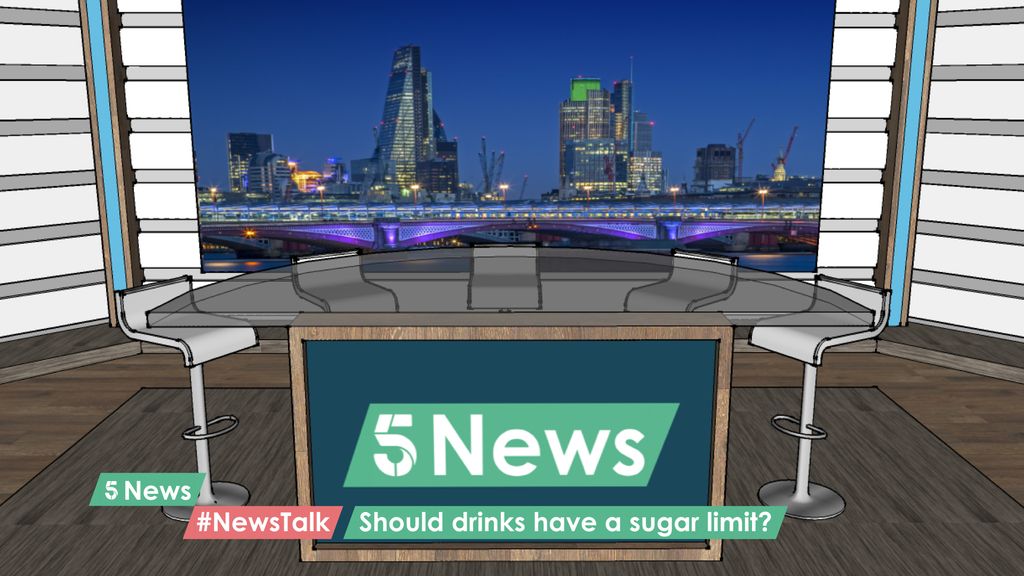 The two programs use the same set, but with different desks. I'm not sure how difficult this would be, but there is an hour between the two shows, which should be plenty long enough to swap the desks around.
5 Weather:
Mock Open:
Special Graphics: (Britain Decides/America Decides)
Aston animation/Statistics Graphics:
Here's a first attempt at rendering: (Uses a former colour scheme though unfortunately)
For those unfamiliar with 5 News, here's some comparisons: