As we start another Monday of throughout-the-day coverage for a new week on ITV Creates, this also marks an important milestone in terms of website updates...

Yes, it's now reached an entire year of having an update every single day on the site! I'm planning to keep going for the time being, although I won't lie given the general lack of interest from folks in seeing an update *every* day and the need to spend more time on developing new features, I won't guarantee there'll not be an occasional day or so skipped in the future. 365 days is still a proud target to have reached though!
Updates on the site most recently have included more for our March European Channel Roundup (which got extended slightly to April obviously) with coverage from DMAX Germany (so you can now compare it to the UK) and RTL II, BBC Four's 'Born Digital' season, and archive stuff for Channel 4 Nightime from the 80s, Tyne Tees from the 90s and ITV in the early 2000s.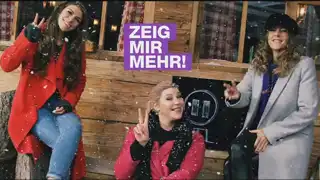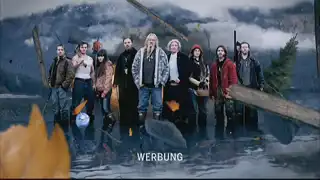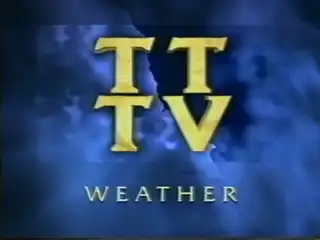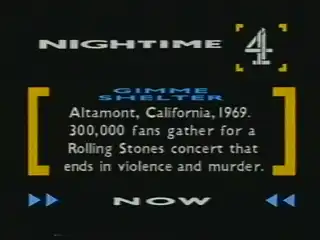 You can always follow the newest updates on the latest updates page, which also has an RSS feed available if anyone still uses those!
https://www.tvwhirl.co.uk/site/latest-updates/
Last edited by tesandco on 8 April 2019 7:02am
It's been a good while since I posted a full update in this thread (about 6 months). But the site itself has continued to be updated every single day since then, so time for a bit of a summary of just some of what has been added in that time.
New Pres
Throughout all this time, there's been rolling updates every Monday of each new
ITV Creates
look. Interest in these has really waned somewhat as time has gone on this year, but the updates are still there regardless. We've also seen the launch of
BBC Scotland
, more new additions to
BBC Two
, and the refreshed BBC News graphical looks across both the
BBC News Channel
and
BBC World News
(finally added to the site this summer) as well as the regions.
E4 coverage
has also been kept up-to-date as new idents and special pres for yet-another-series of Celebs Go Dating have appeared.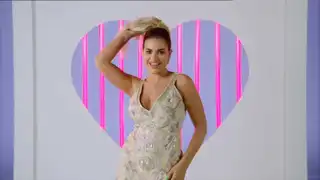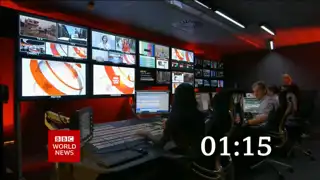 Archive Pres
We've been jumping all over the place for the archives this year. Most recently a lot of new content from CITV's last In-Vision look in Birmingham in 2004 has been added to the site, with both
main presentation
and
invision sequences
. An era which seems quite poorly covered compared to some, as the heavy budget cutbacks were really showing prior to the long-running Brum service finally being axed by September. We've also been boosting up the archive content from some of the German stations, with coverage from the late-2000s on
Super RTL
and, as mentioned above, some late-2000s stuff from
BBC World News
too. HTV has also had a good look in, with both
news coverage
and
more pres
from around the turn of the millenium as the corporate look was creeping in and ITV's Year of Promise was still being touted as their big thing.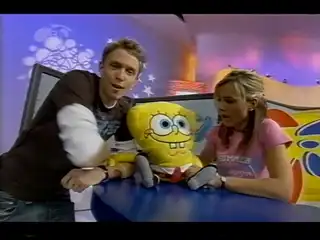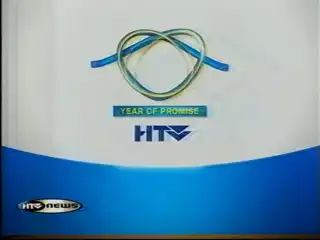 Teletext
A few different archives have gone up over the past few months. Our oldest recovery to date from
BBC Two Ceefax
way back in April 1983 has been added - back before Fastext was a thing, and when you could still find stories about the ill-fated Challenger Space Shuttle in regular use. And
Teletext Ltd from February 1994
, complete with popular sections such as the Digitiser games magazine, and the ancillary 4-Tel service for Channel 4.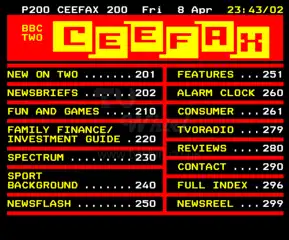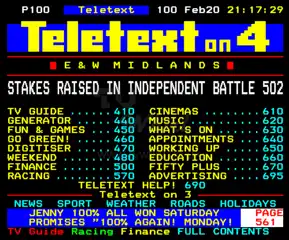 Happy New Year 2020 Special Feature
For the third year running on TV Whirl, we have a special feature taking a look at how channels marked the crossover from 2019 to 2020 in their channel presentation. Going bigger and better than ever before this year, there's a total of
61
62 clips taking a look at the main channels BBC One and BBC Two (across all nations), UTV, STV, ITV, Channel 4 and Channel 5. But also a bunch of the smaller offshoot channels, with coverage from BBC Scotland, BBC Alba, ITV2, ITVBe, Film4, More4, E4, 4seven, Blaze, Quest Red, Drama and for first time ever German stations, in the form of RTL, RTL2 and DMAX.
Happy New Year 2020 Feature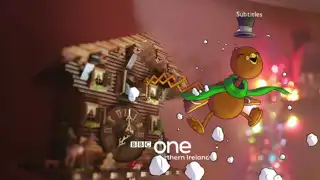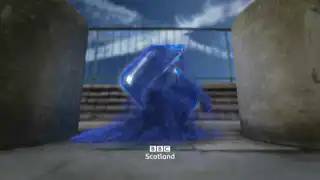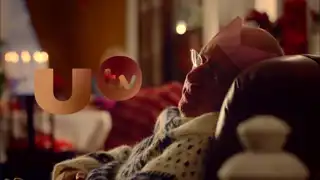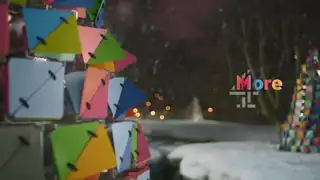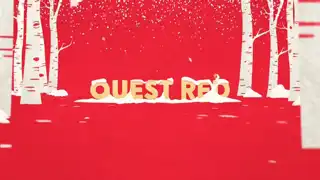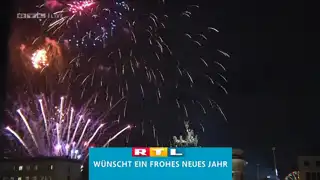 Finally, 2019 also marked the first year where every day of the year saw an update to the site, and we look forward to continuing the work into this year. Thanks everyone as ever for all your continued support as TV Whirl moves into the next decade.
Last edited by tesandco on 4 January 2020 11:34am - 2 times in total
Happy 19th Birthday - 2001-2020
Today (March 22nd) marks the 19th birthday of TV Whirl, for those keeping track of these things (which I realise may only be me...). That's 19 years of covering adverts, programmes and branding from both the history of television, and the current... much of which, whilst new at the time, by now has actually become the history itself as we've been around so long!
March 2019-2020 saw 1017 new clips and 5587 images, and we're now at 714 consecutive days of daily updates, so it certainly can't be said we've slowed down too much with age. Thanks once again for all your support for the site over the years as we head towards the big 2-0.
Last edited by tesandco on 22 March 2020 5:02pm - 3 times in total
Latest Updates - March-August 2020
It's been nearly 6 months since I last posted in what's been going on with the site. No major news for today, but I'd prefer not to have to start a whole new thread soon, so thought it worth giving the semi-regular update of things from the past few months for those who don't follow things daily. Yes, despite it being a mad few months what with the ongoing global pandemic, I have kept up the daily updates every day throughout lockdown, meaning it's now been 849 days without a missed update to the site.
New Presentation
The pandemic has impacted what's been coming out quite a bit the past few months, with the major terrestrials putting out some different things to originally planned, and resources elsewhere presumably being affected. We've had coverage of
BBC One
,
ITV
and
Channel 4
though, as well as their spinoff channels, where they've all been getting onboard with the public information campaign. Whether that be with some simple promos with photos to raise awareness, or over 80 idents for ITV's campaign in May - which already seems so long ago! As well as some not-directly-pandemic related bits and bobs from
STV
and
Drama
.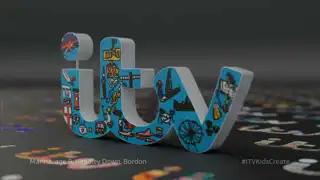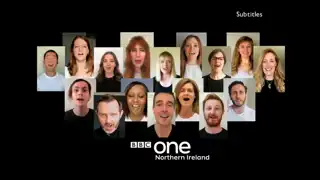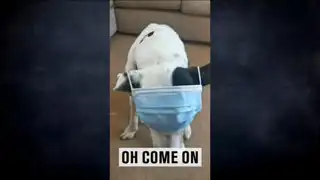 Old Presentation
We've dotted around a lot here with news clips, trailers and other assorted little channel pres bits from the 80s-2000s from
Granada
,
HTV
,
Central
and
Channel 4
, among others. From June onwards, anyone eagle-eyed enough to read the forum updates banner may also have spotted we've been adding a lot of additional time-sensitive content aired on the same date as the current date, just a number of years earlier.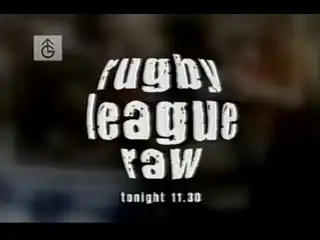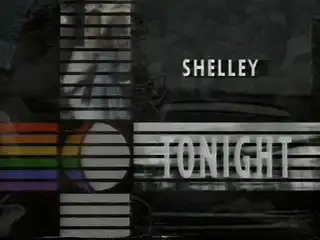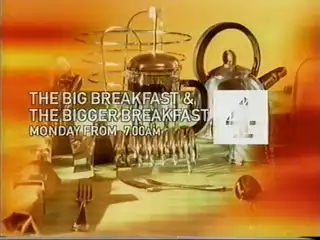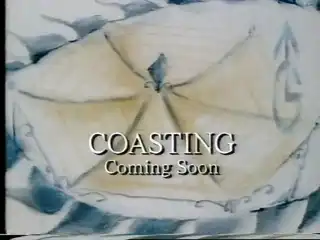 Old Adverts
The ad section has also been seeing a lot of new additions in recent times too, with adverts for cigars and cereals heavy in both chocolate and dustings of sugar among some of the things featured from those heady days of lighter advertising restrictions.
https://www.tvwhirl.co.uk/adverts/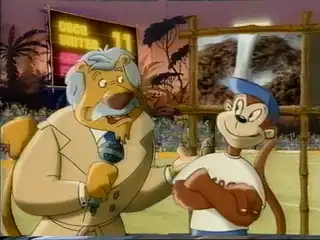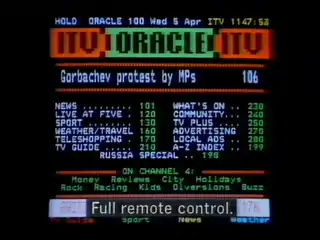 More information on ongoing updates can be found either on the regular little notifications on the top and right hand side of the forum, or on our Latest Updates page at any time -
https://www.tvwhirl.co.uk/site/latest-updates/
Also, if there is anything people would like to see more of on the site let me know. I can't promise anything as it obviously all depends on what is available in the tapes. But where I do see there's more interest in something in particular, it gives a steer for focus.