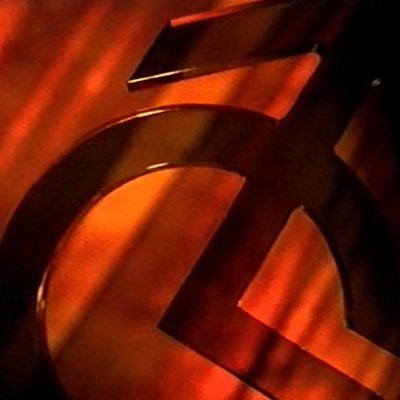 I have no idea if anyone else will be interested in this, but I noticed over Christmas that MTV have subtitled quite a lot of their old videos. And I noticed during this Paul Young video, that they have used some subtitle colours that I've never seen before (as far as I can remember). Usually the palette is restricted to white, cyan, yellow and green. But here we have purple, red and dark blue.
Apologies for the rubbish phone camera shots but I don't have the ability to capture stuff direct from my Virgin box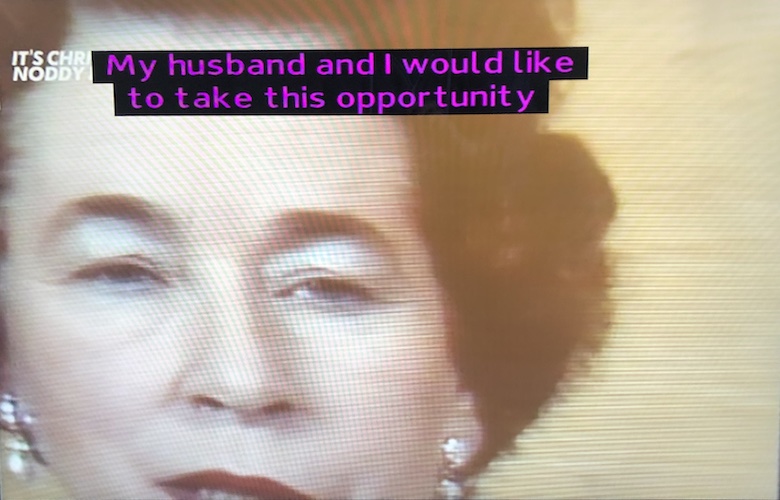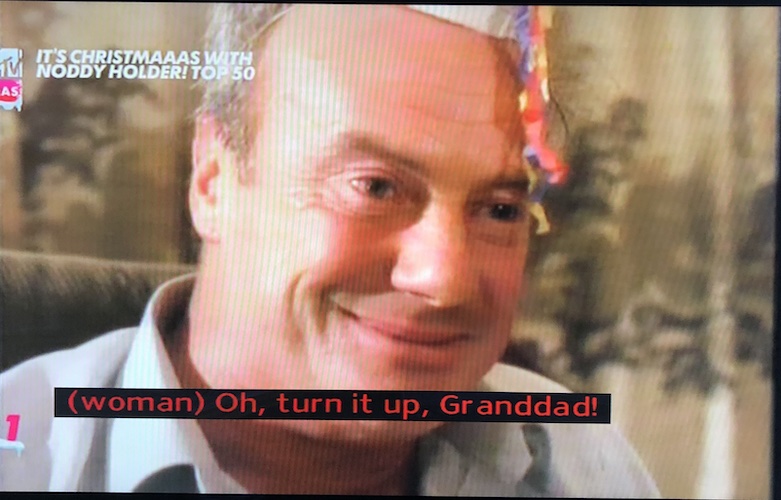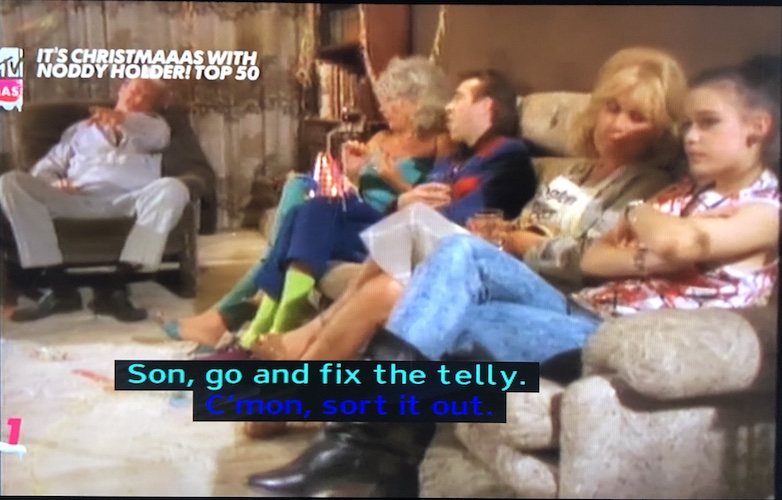 You can see why they don't get used, as the red and particularly the dark blue are quite hard to read against the black background. But interesting to know that there is the ability to use different colours than the standard set.