RW
Hello again everyone!
Today I've been working on arguably the most used graphics on a news channel, 2-way split screens, as well as the look of my fictional news channel in the event of a breaking story.....
The headline straps in generic bulletins are blue
(when I get round to doing more individual show concepts these will follow the individual show's style/colour scheme)
with a white 'card' beneath them, but when breaking news comes in they become orange, with a dark grey 'card' beneath them (after a BREAKING NEWS transition 'card').
(I spent a very quick 5 minutes working on this a few days ago, so the 'breaking' news is obviously a few days old now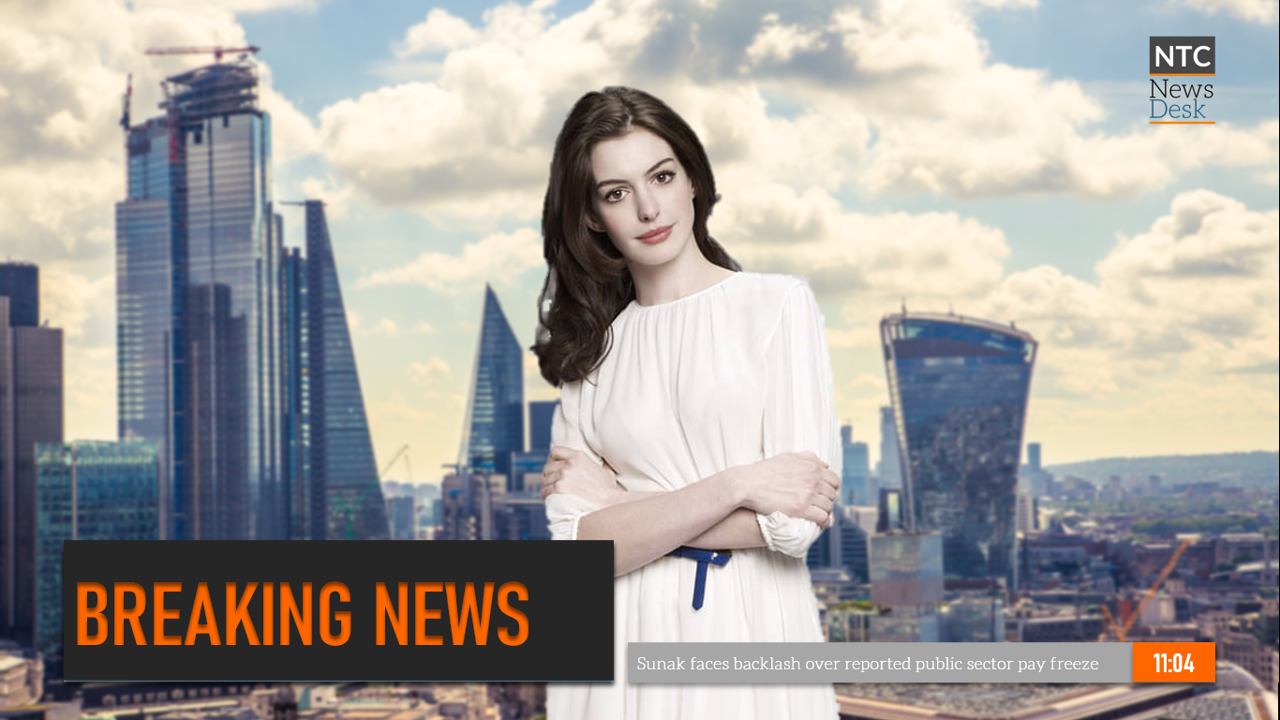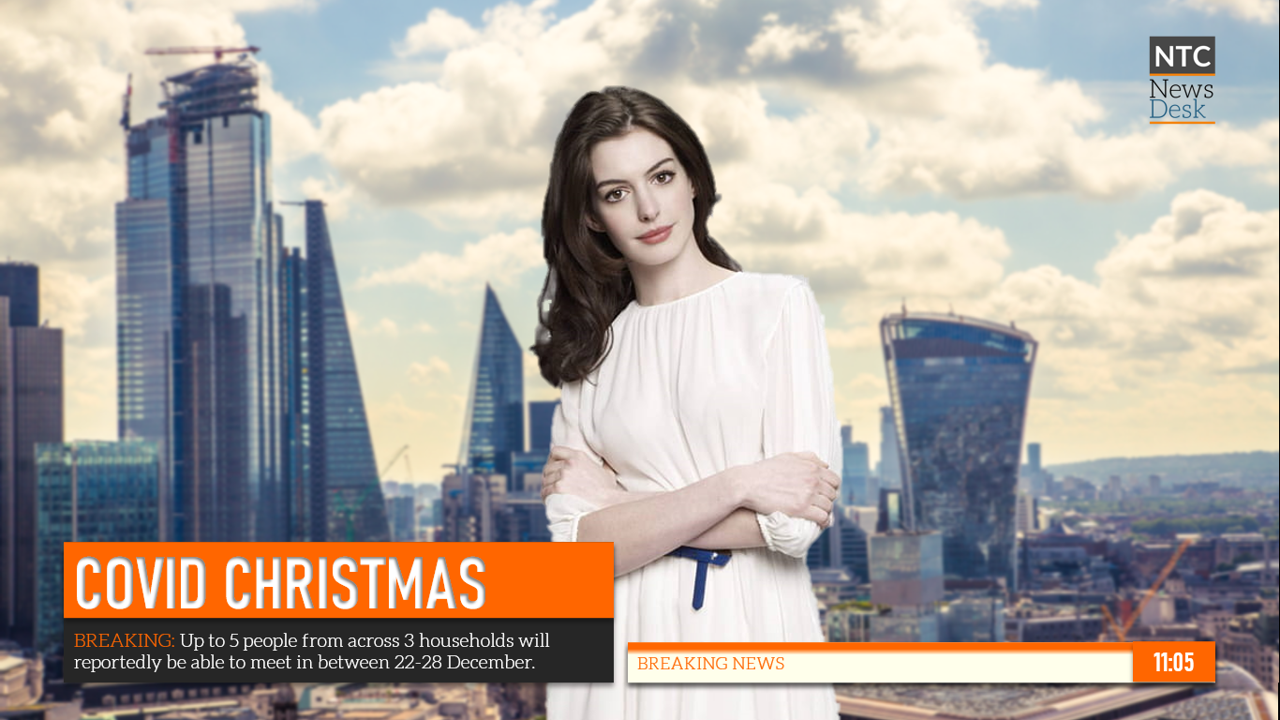 The headline flipper goes from white text on a lighter grey background to orange text on a white background.
Obviously the flipper is too short to contain the words breaking news, so these are shown on their own, alternating with the headline.
When the presenter is interviewing a correspondent/guest, the split screen continues the stacked cards theme: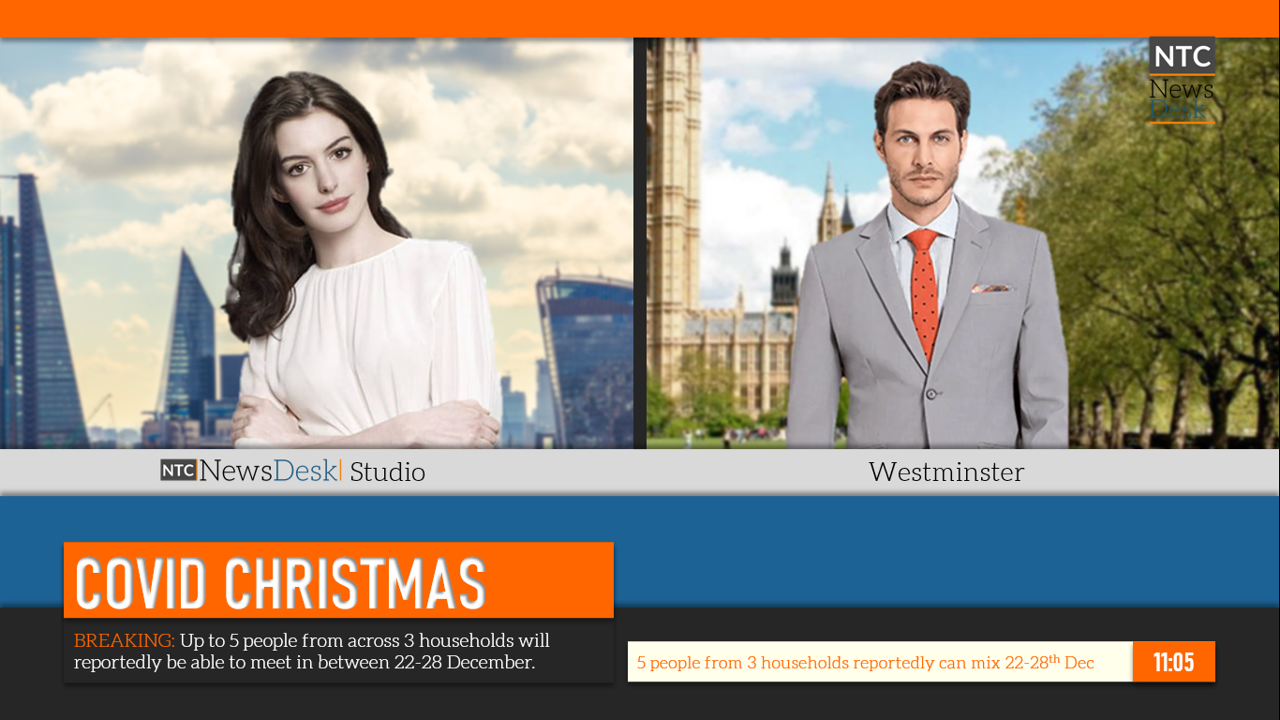 (Again, the blue section in the middle is only for generic bulletins, it will match the program theme on other shows, making it a bit more visually interesting).
This is how it animates!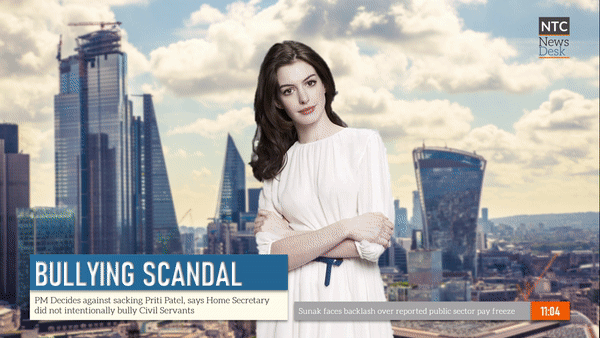 Plus, a little sneak peak of something I'm also working on - PMQs!
I've also changed the shadowing on the headline text to be an inverted shadow, rather than beneath it, sort of in the style of the itv logo cutout that was part of my original inspiration!
Please let me know what you think of this!! Any comments/feedback would be appreciated