PE
Sign language is based on hand gestures, facial expressions and body language. That's how it works.
The number 'two' in BSL is also the same as well, two giving two fingers - it doesn't mean anything else.
They could do it like the Northern Ireland government do, having the interpreters on a screen as they are clearly in a different room.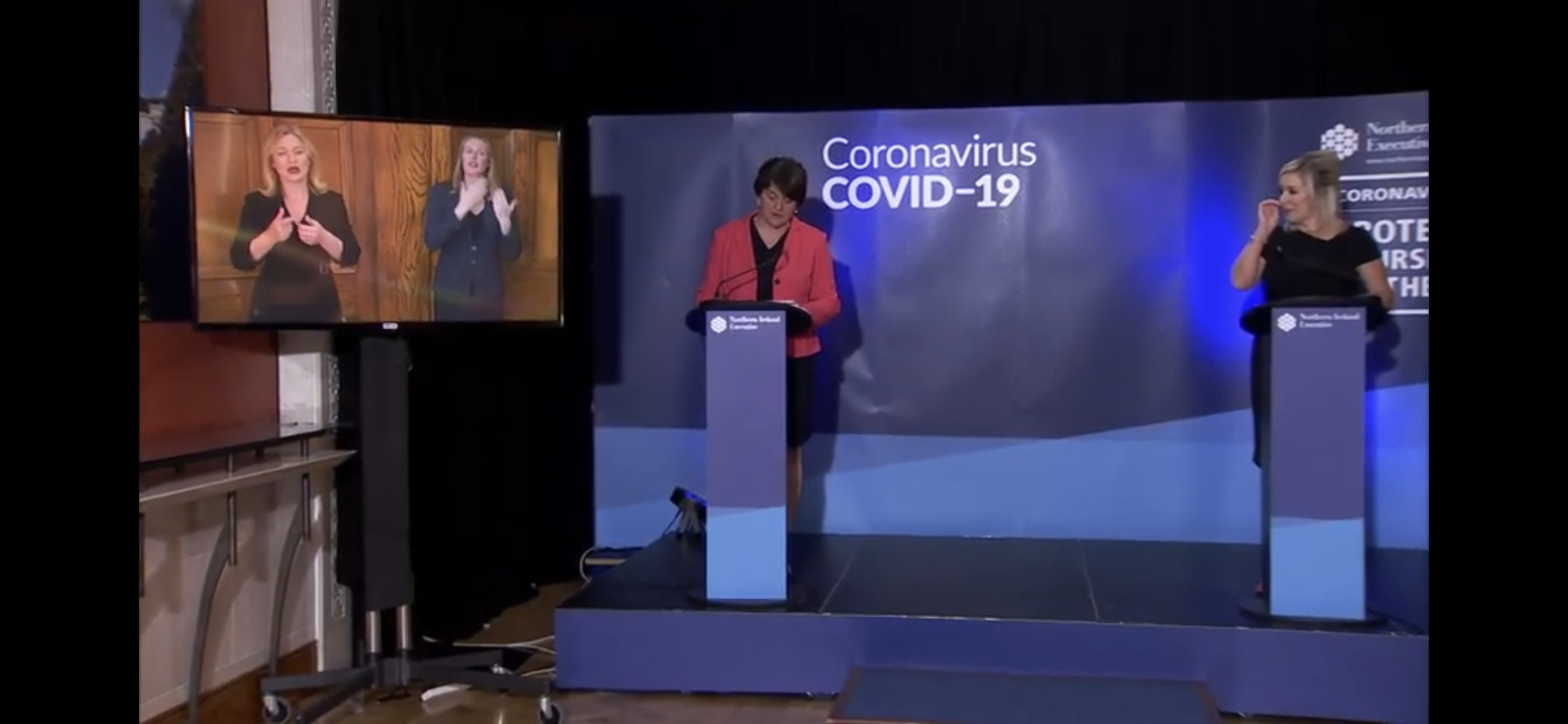 With 3 speakers, that just wouldn't work.
This was only back at the beginning where they used a monitor - the two signers (British and Irish Sign Language) now appear in a box at the bottom right of the screen.