RI
This clip is from August 2002 and I really have no recollection whatsoever of the old 1995 summary in sting being used as late as this. Was this normal for weekend summaries or just a mistake? I thought it had been retired when they finally stopped using Studio 3 for the overnight bulletins in 2000.
https://www.youtube.com/watch?v=gMmGXSDOC3w
Incidentally, I think that sting is my favourite ever for ITV News summaries. I don't think the 1999 replacement sting was as good.
I don't remember this either. Talking of ITN cockups, however...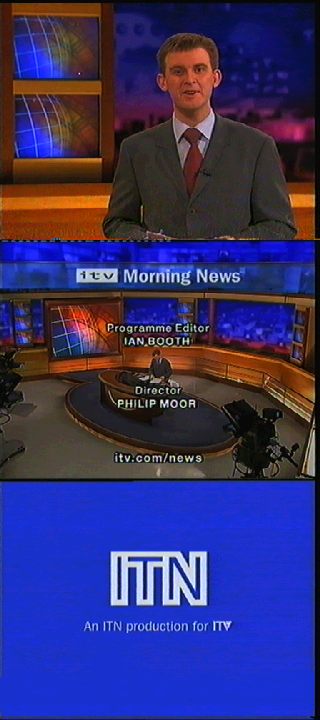 Taken from the ITV Morning News on the first day of "National" continuity in 2002. (Look at the ITV logo on the last picture),