HJ
I like that first version, but hey, what do I know?
I was told by numerous members, that they were terrible, lacked creativity and the colours were awful. I had to go back to the start and recreate them. I wanted to make something different and I totally understand if they've gone backwards in your opinion. It's blooming difficult to please everyone, and I just thought this new mock was 100X better. I'm sorry if that's offended you but everyone has an opinion, and I'm just trying to please as many people as possible.
I didn't mean to come across as offended, I was just saying that I prefered that version.
The main issue with that version was that the clock was out of the 4:3 safe areas and when I moved it across it looked awful!!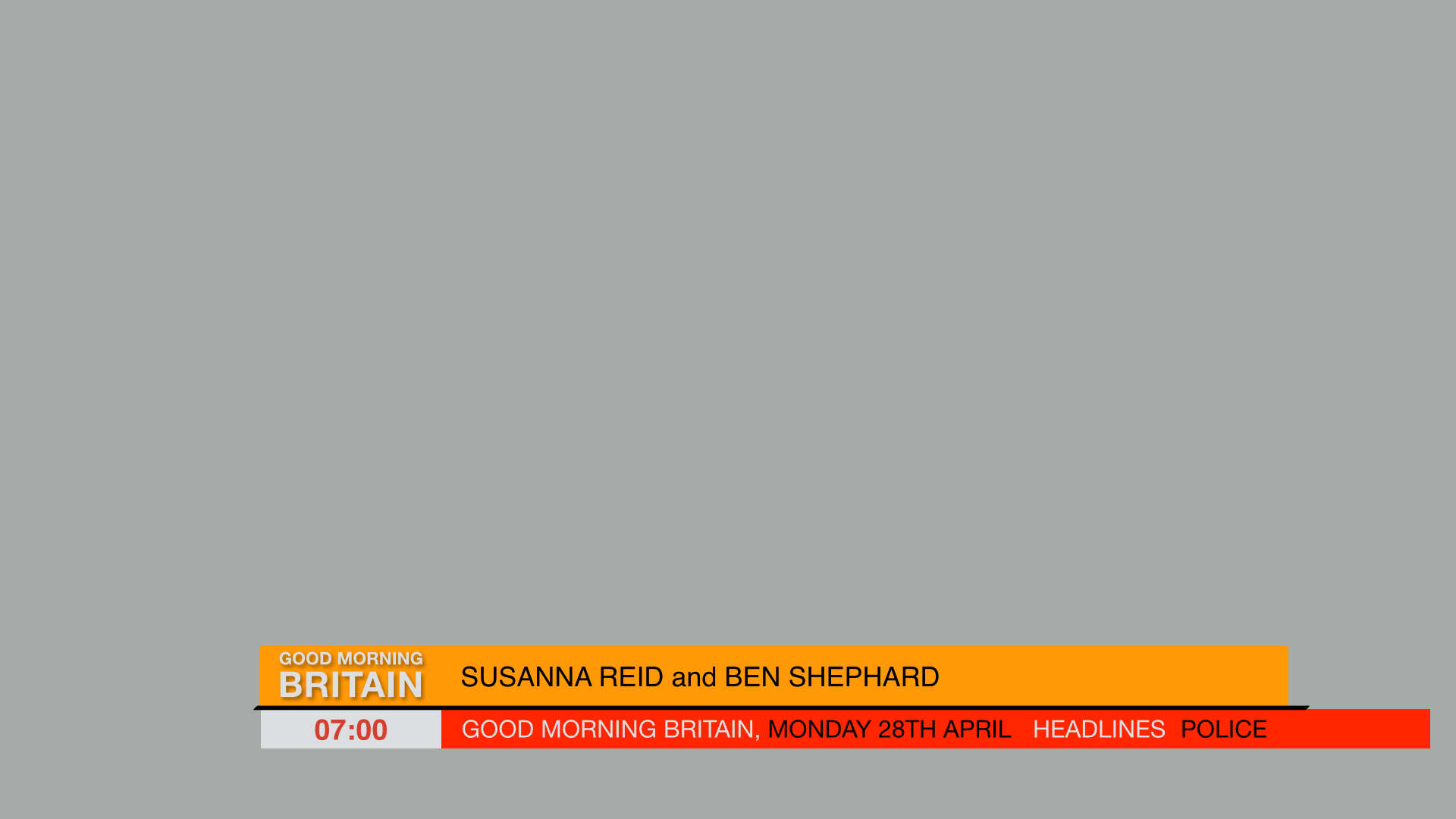 Its just grey and boring.
So are a lot of onscreen graphics. The studio usually will bring colour to the whole final image. I wanted the mock to be more subtle. Obviously no one would ever see the graphics on a grey background in real life!