NJ
Ever wonder what the BBC Parliament breakdown slide looks like?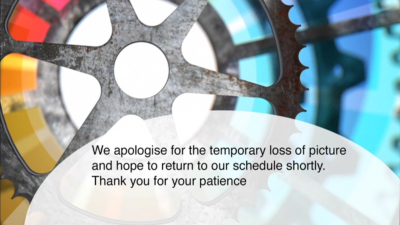 This wasn't a BBC Parliament breakdown as such, the feed from the House of Commons on the website had exactly the same fault. Frozen picture and a horrible scratchy noise on the soundtrack.
Sound and picture was still glitching a few minutes later off and on.