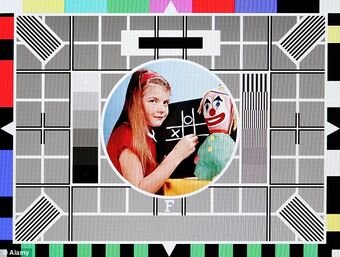 What's always amused me is Henley itself is in the London TV region, but hey!
Henley which is just north of Reading, as well as the rest of Berkshire, where I live, we receive the west edition of Meridian, (before Thames Valley)
I wouldn't say the 'rest of Berkshire' as a sweeping statement.
You can receive both CP and Hannington in quite a lot of bits of East Berkshire - but the Crystal Palace signals are usually stronger and easier to receive in places like Maidenhead, so most rooftop aerials are pointed at CP.
BBC South did a story about Wexham Park Hospital (Slough) a couple of weeks ago, which was stretching things rather. Never seen them mention Slough before, though the original Meridian Thames Valley programme made a regular habit of that.
--
Avatar credit: © BBC, ITA, BREMA 1967