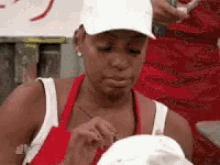 Interesting that Time Warner have absolutely nothing to do with CNN Brasil other than essentially doing a Branson and leasing out the name to a "Third Party"....
Well I wouldnt say they have "absolutely nothing" to do with the channel. I think its more than just a licensing a logo and a name. "CNN does a comprehensive audit of all its licensing partners. This is the case of the licensees who will operate CNN Brasil, who have our full support. As with all licensing agreements, CNN Brasil will program the channel independently,
but in line with CNN standards and practices.
" A press release noted that the 24-hour news channel will have total editorial independence, as well as the
rights to rebroadcast CNN's non-Portuguese language content.
There is some CNN International programming that does air on the channel. Such as Amanpour. Also CNN Brasil Bureau and Editor, Shasta Darlington is apparently working within the CNN Brasil offices. So maybe saying it has "absolutely nothing" to do with the channel might be overstating just a bit.
Aside from the music, this channel is closely aligned with the look and feel of the main CNN channels. On the launch they had a cool little video that showed CNN's Wolf Blitzer sending CNN Brasil a CNN Microphone being shipped across Brasil to their headquarters and them opening the box on the set at their Sau Paulo HQ. Kinda like a nice welcome to the family segment.
Last edited by Mouseboy33 on 21 May 2020 2:04pm