these two could be the same studio, no?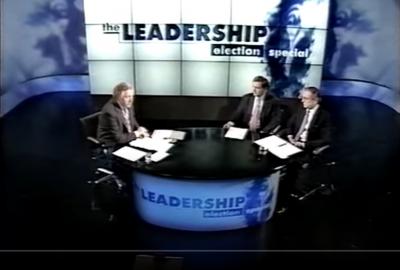 (capture from
https://www.youtube.com/watch?v=wbqR43vb6T4
)
There was also a presentation desk in the newsroom - when Dateline used it they had a gauze curtain they pulled behind it, but the only image I can find of it is from when it was pressed into action during the 2003
TVC
powercut:
http://news.bbc.co.uk/1/hi/entertainment/3245864.stm
It was gone and had been turned into more office space the only time I visited, which would have been 2011.
Incidentally, when did the BBC move into Millbank? Am I right in thinking the previous home at Westminster was a building (quite a grotty one by all accounts) on the site of what's now Portcullis House?