JW
Super sad to see her go, loved having the old BBC World "golden-days" team on AJE. Any ideas where we might see Martine in the near future? The BBC would be lucky to have her back, but with the cuts and all...
Some well-earned family time! After 32 years of broadcasting the world news day and night, I guess Martine's decided that a little break would be nice.
I'll miss her too.
HA
Three new (stunning!)
TOTH
idents have made their appearance alongside Desert and the original one:
Here's Volcano (there's both a 10" and 15" versions like the two idents we already knew) :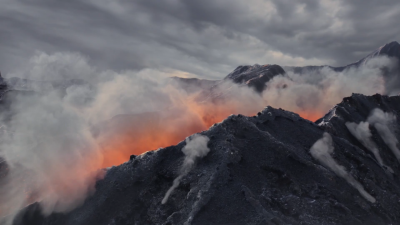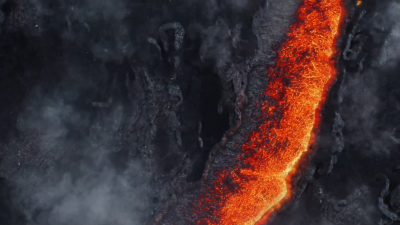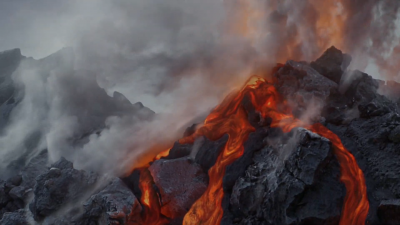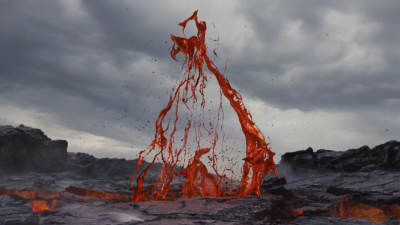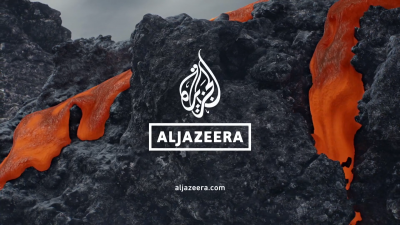 Corals :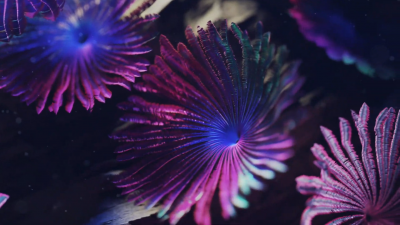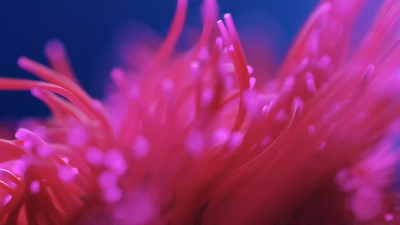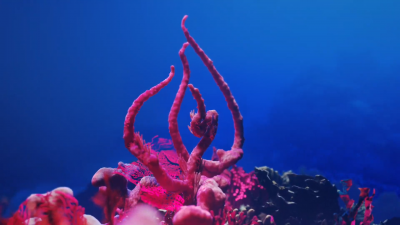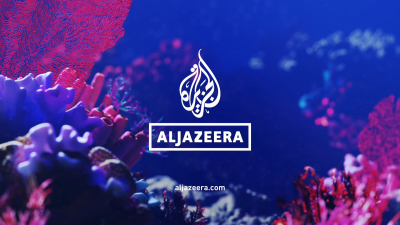 Wave :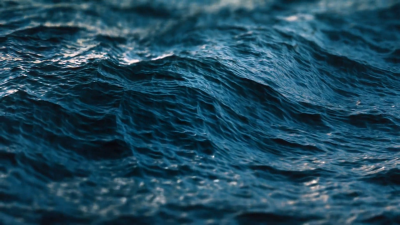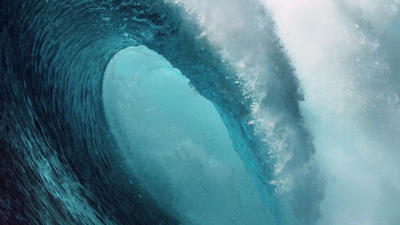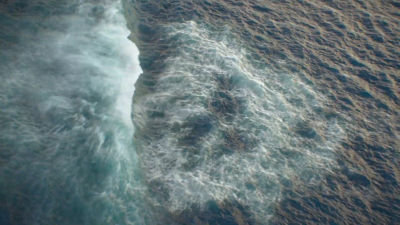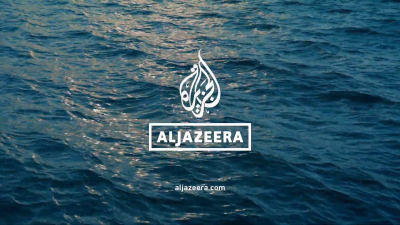 I don't know how to capture video, but you can go on the YouTube live feed and see them by going back hour by hour.
FF
Very cool, although it's funny that they talk about that 'clave' rhythm, which is the same pattern that BBC News has as the bassline.
But it's great they have that full library of music and themes that contain the soundmark - that was part of the brilliance of the original 1999 BBC News / World package.
AN
AJE sounds incredible these days.
CH
Thanks for sharing. It's really interesting to see how much thought went into the new music –– the more I hear it, the more I love it.
With that said, I'm still not really sold on the idents. They feel really abstract, and the meaning has been totally lost on me until I read the explanation behind them. Even so, they feel so manicured that they strike me as being out of place.
JW
Away from the COVID pandemic and not to diminish the urgency of that story at all, but I find that AJE offers a broader mix of news and they continue to feature other events going on in the world which are themselves huge stories as well.

AJE is generally still leading with COVID (it is THE lead story after all), but around the 15' mark they move onto other stories. I've seen some tremendous reports from Libya, Afghanistan, India, China and Brazil (all non COVID) in the last week alone.

So, if you'd like a digest of other news and less "noise", I'd recommend popping into AJE.

Furthermore, the channel has a team of no nonsense anchors who manage to do their thing without intruding on the story, as can occasionally happen in other venues. Mentioning no specific names.

Added to all of that, there's also the excellent branding and look/sound which you've been discussing above.
:-(
I've long enjoyed Al Jazeera English. Straight-forward news, well presented (both in terms of the presenters and the graphics / sound design) and with a broad range of stories. Some of the documentaries are fascinating (e.g.
Witness
last night about the Australian detention centres in the Pacific. I watch Sky News / BBC News Channel for the UK slant, AJE for a broader perspective. It's definitely my favourite news channel. Not to de-rail the thread too far, but NHK World, though more a 'Japan showcase' channel, also has very good news summaries.
BF
Indeed AJE is the place I go when I want a comprehensive news summary.
It has the feel of a proper news channel the others don't these days. The news is the star, the presenters are all very good and the presentation whether it be graphics or music is cohesive and impressive without being flashy.
With far too many channels these days, your experience is basically pot-luck based on when you tune in. I know whenever I tune in to AJE I will get a well-rounded summary of what's happening in the world - more often than not there's an at-least half-hour bulletin at the top of each hour and when there's not the documentaries are interesting and you still get an extended news summary at the top and bottom of each hour.

It's the closest thing in 2020 to what BBC World was like at the turn of the century. No-nonsense news, presented by highly capable anchors and with wonderful presentation.