MO
KCTV 5 CBS - Kansas City, MO/KS - This set debuted in December. This set is huge and layered and has lots of depth and layers.
The set features dark stained wood floor risers but also white stacked stone sections. With wide swathes of video walls and some low res LED panels behind the main anchor position and frosted panels and some clear perspex structures in the background. There are a series of wooden catwalks behind the anchor desk. Provided a plethora of shooting positions. The set is mainly a back wall and features no soffit along the back wall or any hanging features above the anchor desk. The back wall is ok and really that no offensive.
Even thought this set is large. The set seems to be cheaper because the back wall is basically a scenic scrim with blue lighting. Rather than being a 100% hard set. You will notice its a theatrical scrim. So it seems to be made up of some freestanding panels and a couple of separate walls that house the video walls themselves. Because of the immense side of KCTV studio they were able to make it as big as they wanted.
Where is all falls apart is the absolutely hideous, awful anchor desk. Its thick clunky and badly designed. Why some thought it was a good idea to have those boxes poking out the front in with the led display and then a wood striped box near the bottom, I will never understand. its just awful.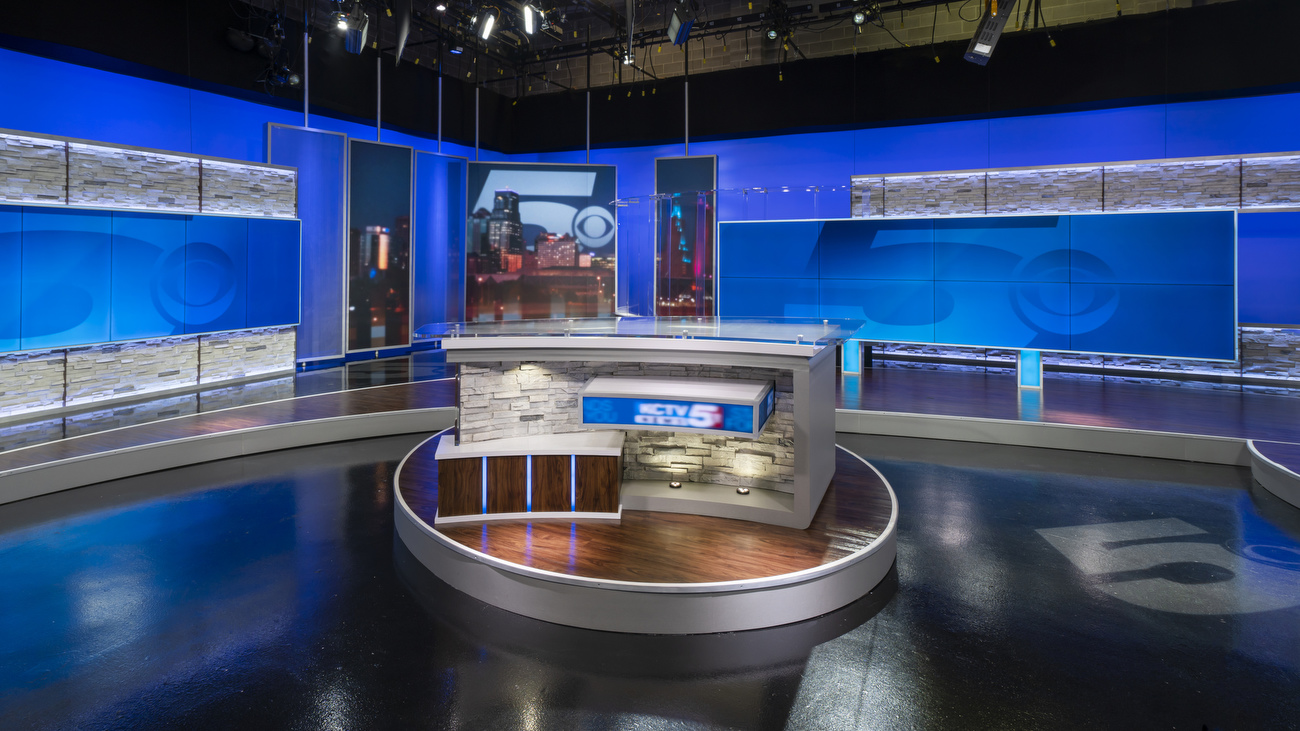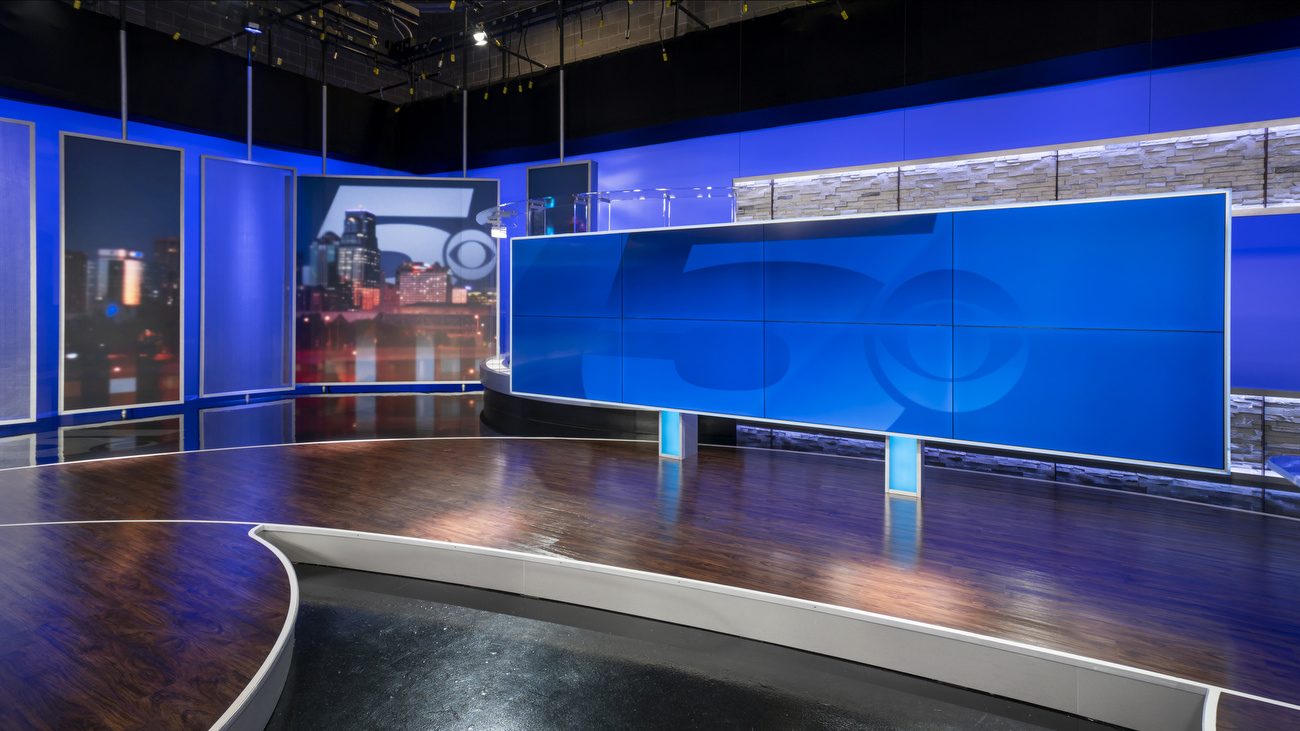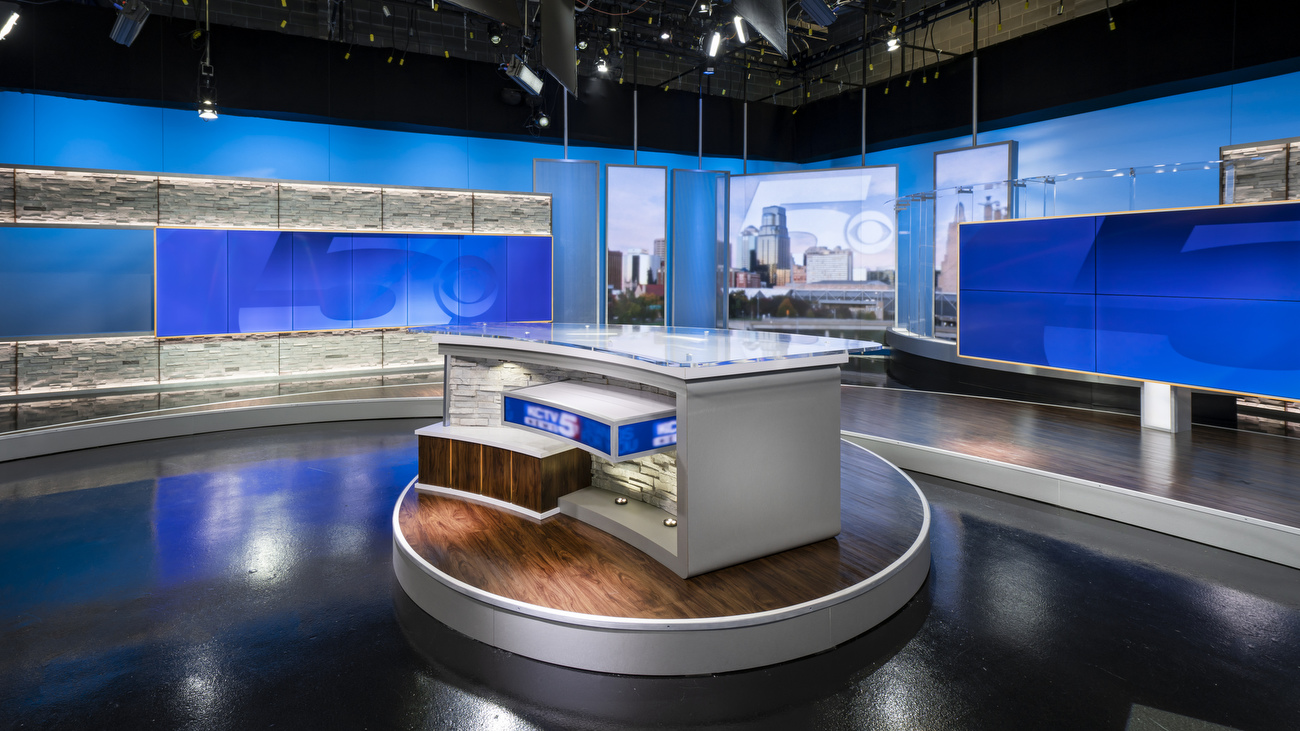 Front of anchor desk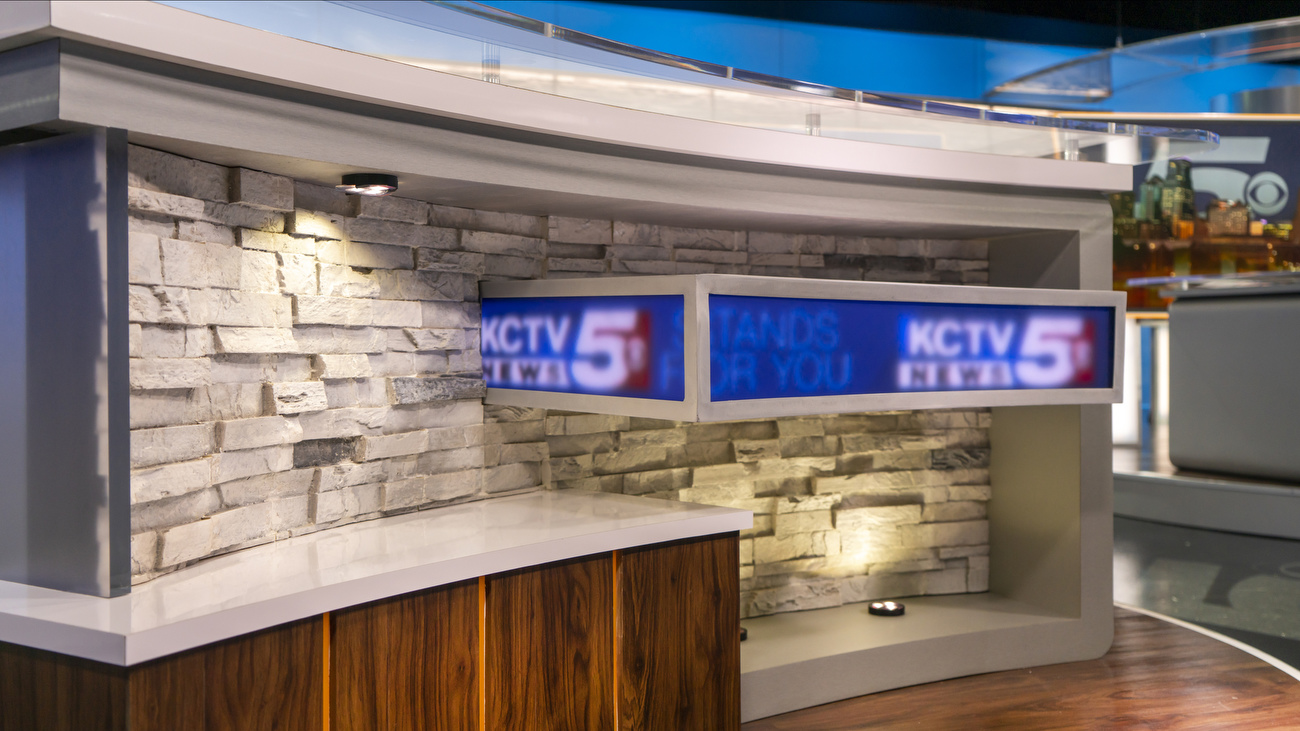 Weather Desk/Traffic/Updates
The set features an "expanded" weather area. The traffic desk likely will be used when they are in rolling coverage for severe weather. Its in Kansas which is in Tornado alley. So it will likely be used when this happens. The 3 pods are connected together by the wooden risers.