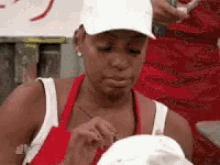 , it will be interesting to see whether in Roku's main market there's a demand for a stripped down Roku device, I think not unless the box marketing is such that it matches the early NOW ultra cheap offering with passes thrown in. The third parties signed up to distribute will be key.
What stripped down box are you referring to? Could you clarify?
I'm assuming that refers to a NowTV-type device, as sold in the UK.
Sky got Roku (who they partially own, and now I guess NBC Comcast partially own via the Sky merger) to engineer custom, cut-down, Roku boxes and sticks specifically branded for their Now-TV service, which are sold at a very low cost.
Not quite sure if thats completely accurate. Roku licenses its technology and proprietary operating system (Roku OS) to service operators including Sky and Telstra, and TV brands such as TCL and Philips. I dont think that Comcast/Sky has a ownership stake in Roku. Could you provide proof of the any Comcast ownership stake in Roku?