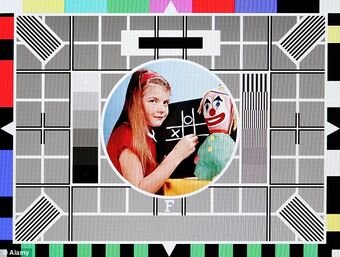 Just rewinding the live feed, the DOG that's in 4:3 position disappears once the programme has finished, but the DOG that's in 16:9 position remains on screen for the rest of the junction and on the ident for the next programme. However, looking back at the recording I've just made from BBC Four SD on Freeview, when the programme ends and the picture reverts to 16:9, it can be seen that the extra DOG was not present, and then the 4:3 DOG disappears leaving the rest of the junction and the ident DOG-less as usual.

So it seems that the DOGs are still being added separately to the SD and HD feeds (I assume the online feed is the same as BBC Four HD?) even though I thought the SD feed was simply downconverted from the HD feed these days.
The
DOG
on HD used to say BBC FOUR HD, but that ceased a year or two ago, and the HD suffix was dropped. So perhaps there are still two DOG inserters, one in the SD tx path, and the other in the HD path, both triggered by the automation system? Not that that explains how both can be seen at once !
--
Avatar credit: © BBC, ITA, BREMA 1967